Mongoose and Schwinn are both well-known bike brands, as you likely already know. However, do you know which brand is better, Mongoose or Schwinn?
Although equally well-known name brands, Mongoose and Schwinn are not entirely on par with each other. Mongoose is known for its highly durable, high-quality aluminum frames. The Mongoose bikes are better customer rated with higher user rating reviews than Schwinn.
Take a ride with me into the mountain bike models of both Mongoose and Schwinn as we dive deeper into comparing the two brands' current mountain bike model offerings.
Mongoose Or Schwinn – Which Brand Is Best?
As mentioned, Mongoose is commonly thought to be the better of the two brands; Mongoose or Schwinn. Although Schwinn makes a decent enough line of low to mid-range mountain bikes, Mongoose's reputation for high quality and durability precedes them.
Let's not just draw conclusions based on frame quality hearsay. Let's take a deeper look at those reasons why Mongoose outperforms Schwinn.
If your interested in some history of Schwinn bikes and whether they're any good. Check out this article – Is Schwinn Still a Good Bike?
Frame Construction
You already know that Mongoose makes decent bike frames. However, does that mean that Schwinn does not make suitable frames or that they are merely different?
I've worked on all kinds of bikes. I can tell you from my personal experience that when you look at the frames of either Mongoose or Schwinn, you'll usually see the difference in quality.
The Mongoose bike company has long known that to make great frames; you need great welds. The company exhibits some excellent aluminum welding skills that are apparent on the bike frames.
Unlike many other low to mid-range brands, there are seldom, if ever, what we call bubble gum welds or welds with poor penetration.
I once worked on a Raleigh Laser bike that came back to the store two weeks later because the frame had ripped apart. Some of the welds had only surface penetration, and the quality control missed it. This scenario is not one you would expect from Mongoose. Not that I would expect it from Schwinn, but the probability is much higher, in my opinion.
Specialization
Schwinn
If we compare Mongoose to Schwinn, we need to look deeper into each company.
Schwinn started back in 1895 and has tried to carve a niche as a low to medium cost range general bicycle manufacturer. Schwinn currently manufactures the following classes/types of bicycles:
Cruiser Bikes
Hybrid Bikes
Road Bikes
Mountain Bikes
Tricycles
Electric Bikes
As you can see, Schwinn has tried to dominate nearly every angle of the bike world, save for the BMX style of bike.
Specialization
Mongoose
Mongoose, on the other hand, did not start as a company until September of 1974. That makes Schwinn like a great, great, great grandpa of Mongoose in terms of company age.
Mongoose has also specialized, much more so than Schwinn. Mongoose only offers:
BMX Bikes
Mountain Bikes
Urban Bikes (Gravel Bikes)
Kids Bikes
The focus of Mongoose has always been more of an extreme sport supporting company, whereas Schwinn is the family-friendly centurion catering to families and light use cyclists.
Given Mongoose's passion for extreme sports, it makes sense that their bikes would come out on top of the durability tests against Schwinn.
Current Mountain Bike Models
Models – Schwinn
Schwinn's current mountain bike selection includes the following styles:
Schwinn's current mountain bike lineup costs between $350 and $1700, with most models coming in at under $500. The company currently offers 18 models of mountain bikes to choose from. (source)
Models – Mongoose
Mongoose's mountain bikes are currently offered in the following styles:
Full-Suspension
Hardtail
XC
Dirt Jump
Fat Bike
The models currently available from Mongoose are priced between $430 and $2500. They offer 30 models if you include men and women variants of many of the models. (source)
---
When comparing the two companies' models of mountain bikes, it's obvious who has the more popular models, and it's obvious who has the most variety. In both cases, Mongoose wins hands down. They offer a plethora of MTB models with different intents for each, from cross country to dirt jumping.
Schwinn caters to families. The name Schwinn doesn't ring of dirt jumping or single-track riding. On the other hand, Mongoose is a company that has attempted to position itself as an authority in the mountain bike culture of extremes.
Mongoose's line of full-suspension bikes is much more rugged than the Schwinn line of full-suspension bikes. However, the price reflects the superiority of the brand with a full-suspension model offered at nearly double the price of Schwinn's most expensive mountain bike.
Another Specialty – The Fat Bike
Mongoose has one up on Schwinn when it comes to big, fat tires. The Argus line of fat tire MTBs shows how Mongoose is willing to stand out in the crowd for the sake of something different. Schwinn, on the other hand, with their more conservative approach to MTBs, doesn't have a similar collection of fat tire bikes to offer.
Is Mongoose A Good Brand?
Overall, Mongoose is an excellent brand if you want a decent low to mid-entry-level MTB. Their bikes are sturdy, of decent quality and build, and do the job just fine.
As mentioned, the brand has a more specialized approach to the extreme sports side of things. So if you are interested in more of some off-road, real mountain biking on hill and trail, single track, dirt jumping kind of experiences, then Mongoose will likely appeal to you more than Schwinn.
Is Schwinn A Good Brand?
Schwinn is a great brand if you are looking for a half-decent lower-end entry-level MTB. The bikes are designed for a more relaxed rider and focus on more of a cruising style than an extreme sports style.
If you're looking for some versatile bicycles for you and your family and don't want to break the bank, then Schwinn is a wise choice being of better quality than the bargain bikes sold at the lowest prices, but not so high a quality that it runs your wallet out the door in horror.
If a conservative ride is more your speed, and you don't ride heavy and hard all the time, then Schwinn will likely appeal to you.
---
I've written quite a bit about Mongoose MTBs, mostly how to keep them running. Check out –
---
Does Schwinn Own Mongoose?
The sound of a record scratching to a stop. Hold the press; I thought we were comparing two different companies?
In truth, Schwinn and Mongoose are both owned by Outdoor Recreation Products, their parent company. So, although we might compare Schwinn and Mongoose, technically, they are under the same ownership umbrella, even if they appear very different with somewhat different model offerings.
Quality – Let's Talk About Quality
One of the things that have blown me away for years about Mongoose is the quality they offer. It isn't just a new thing they are doing either. Mongoose has consistently, for over a decade at least, from my experience, led the way in delivering high quality at a fraction of the price of their competition. I'm not talking about Schwinn here either.
When you look at high-end BMX or MTB bikes, it's pretty clear to see that you can get into the thousands of dollars relatively quickly. The thing about Mongoose is that the bikes may not all have the top-of-the-line Shimano or SRAM parts, they are often outfitted with medium-grade components, but the frame construction is superb. I used to compare frame welding between Mongoose, Ellsworth, and Specialized and found that Mongoose, although not necessarily superior, definitely gave these higher-end manufacturers a run for their money when it comes to frame build quality.
I've known plenty of riders who picked up a mid-priced Mongoose, stripped the frame, upgraded all the components, and came out with a killer bike that turned heads at every single-track MTB event we attended.
MTB Tools I Love and Recommend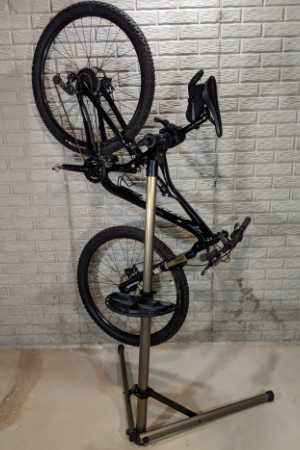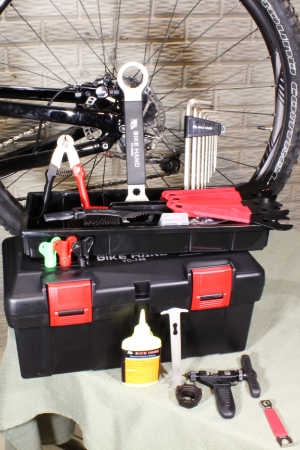 I own each of these tools and only recommend things I own and use.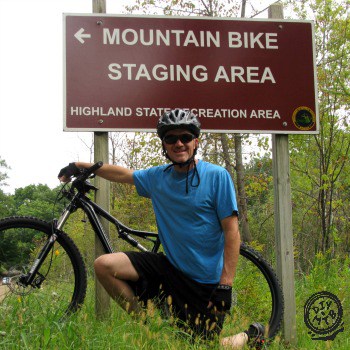 David Humphries is the creator of DIY Mountain Bike. For me a relaxing day involves riding my mountain bike to decompress after a long day. When not on my bike I can be found wrenching on it or making YouTube videos at 👉 DIY Mountain Bike Read more about David HERE.