Is Schwinn still a good bike? Many people ask this question when they are planning to get a new bicycle. The reason is that Schwinn is an old and trusted brand, dating all the way back to 1895.
Despite being around for years, Schwinn managed to maintain its quality. Their bikes consist of high-quality materials that will last a long time if you take good care of them. That said, Schwinn is a good brand for both beginner and casual riders. (1)
Schwinn is no doubt an excellent brand. But what makes this brand a good one?
Is Schwinn Still a Good Bike After Many Years?
The Schwinn Bicycle Company is a German brand founded by Ignaz Schwinn, a mechanical engineer. It first came out of the market on July 14, 1895, and became one of the most dominant manufacturers in the 20th century. (2)
One hundred twenty-six years later, this brand managed to stay in the market.
But is Schwinn still a good bike? The straightforward answer is yes. While this brand is no longer what it used to be, the bikes they manufacture are still worth what you pay for. Additionally, the Schwinn bikes are made of high-quality materials. So, with good care and maintenance, they will last for a long time.
Unfortunately, a lot of Schwinn bikes no longer fit serious riders. The reason is that they consist of entry-level components, thus limiting their performance. But if you are a casual rider, this bike brand is definitely a must-have.
Moreover, Schwinn bikes focus on the riders' comfort and the durability and performance of their bikes. Needless to say, this brand invests time in ensuring the quality of their products' components that meet their customers' expectations.
Since Schwinn has been around for more than a century, they already know the twists and turns of bicycle production. Their expertise has been tested out by time, allowing them to become really popular until now.
If you are wondering if Schwinn is still a good bike, consider how long they are in the market. Being around for more than 100 years is enough reason to trust the brand and the quality of the bikes that they provide. (1)
DIY MTB Tip: Schwinn bikes are like every bike brand, with just a little bit of maintenance they can last for thousands of miles. Read about a great maintenance schedule and download a free PDF check list in this article. LINK – DIY Bike Maintenance Schedule
What Makes Schwinn a Good Bike Brand?
The demand for bicycles is increasing now more than ever. People are looking for an eco-friendly way to travel, something that a bike can offer. Apart from that, bikes are also a good form of recreation and exercise.
With the increasing demand, there came numerous brands of bikes. Right now, there is a flood of options for people who are looking for a bicycle. Most of them promise excellent products that are worth your purchase.
But is Schwinn still a good bike after the emergence of numerous competitors? The answer is yes. While new brands can offer high-quality bikes with durable parts, they do not have one thing that Schwinn has — experience.
With that said, here are the qualities that make Schwinn bikes a good one:
Materials and the weight of the bikes
The weight of a bike is a reflection of the quality of the materials used to build its frame. Moreover, there are three choices when it comes to bike frames:
Steel
Aluminum
Carbon Fiber
Steel is the heaviest material used in a bike frame. It is a good option as it absorbs some of the vibrations while you are driving. So, apart from being a good bike frame, steel is also a good shock absorber.
Meanwhile, aluminum is the most common frame option because it is light and stiff.
Finally, we have carbon fiber – the top choice and the most expensive option. But despite the price, it is also the lightest and a lot stronger than steel.
Needless to say, you can find all these sorts of bikes in Schwinn. That is enough to answer the question, "is Schwinn still a good bike?"
DIY MTB Tip: Looking to learn more about bike weight? Read – What's the Typical Weight of a MTB
Affordable
True enough, Schwinn manufactures expensive bicycles. The high price is mainly due to the quality of parts and materials that provides durability to their bikes.
However, this brand also has a discount series where their products come at more affordable prices. This way, everyone has the opportunity to experience a good ride using a Schwinn bike.
High-end components
You always get what you paid for when purchasing a Schwinn bike. Every component that this brand uses, from the saddle, frame, breaks, and tires, is durable enough to withstand years of use.
In addition, you will get the full value of your money because the bikes that Schwinn manufactures will have the best parts pre-installed. (3)
Advantages of Schwinn Bikes
Schwinn bikes no longer dominate the market today. But regardless of that, their bikes are still excellently and meticulously manufactured. In fact, Schwinn bikes promise a number of benefits for bikers.
Smooth ride for cyclists
Regardless if you are a beginner, a casual biker, or a professional, this bike brand can provide you with smooth and comfortable bikes on the road. Schwinn designed their bikes to ride smoothly not only on cement roads but also on dirt paths.
So, you can ensure that this bike will suit you even if you are riding on a paved road or a rural path.
Reliability
Schwinn has been around for more than one hundred years. They once dominated the bicycle market. However, now that a lot of other bike brands are emerging is Schwinn still a good bike?
Schwinn's length of existence is their edge on this cut-throat market. Being more than a century old allowed it to build a good business name.
For that reason, you can ease yourself by knowing that you are purchasing your bike from a reliable company.
Ergonomic Design
Schwinn bikes boast themselves for their ergonomic designs. These designs help in reducing fatigue for bikers. The bikes also reduce stress in specific areas such as the shoulders, neck, and the upper part of the body.
Variations
There are different needs for every biker. But no matter what your needs and requirements are, Schwinn has suitable bikes for you.
You can opt for an urban bike if you want to ride as a form of recreation. On the other hand, a cruiser bike is an excellent choice if you are a serious biker. If you see biking as a form of exercise, a hybrid bike is a must-have.
With that said, the Schwinn Bicycle Company can cater to all your riding needs.
Warranty
One of the best benefits of purchasing a bike from Schwinn is that they offer a limited lifetime warranty. Meaning if you encounter a problem with your bike's components or structure, the company will repair it for you free of charge.
With this benefit, it will only take a couple of days for repair, and you can already get back to riding.
Kids' Bike
Another good thing about the Schwinn Bike Company is that they have a bike line made particularly for kids. These bikes come in different styles and colors, making them really appealing to young bikers.
In addition, most Schwinn kids' bikes come with a detachable pair of training wheels that you can remove3 and attach whenever you need to.
Schwinn kids' bikes also pose a high quality. For this reason, they can be a bit pricier than other bike brands. Still, kids' bikes from Schwinn will no doubt last a long time if you take good care of them. You can even use them to teach many kids to ride a bicycle. (4)
---
MTB Tools I Love and Recommend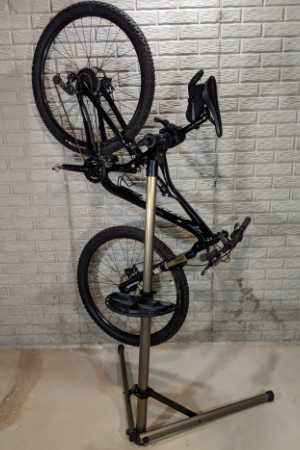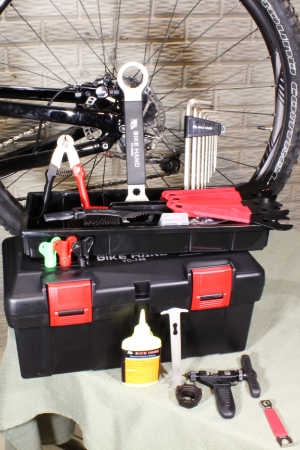 I own each of these tools and only recommend things I own and use.
---
Sources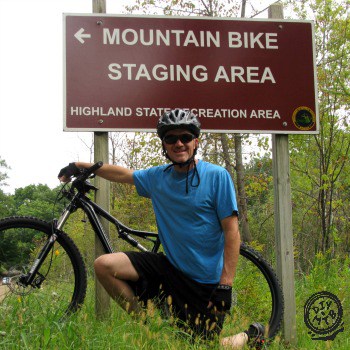 David Humphries is the creator of DIY Mountain Bike. For me a relaxing day involves riding my mountain bike to decompress after a long day. When not on my bike I can be found wrenching on it or making YouTube videos at 👉 DIY Mountain Bike Read more about David HERE.