Mongoose bikes are divided into different types based on their functions. People usually want different performances from their bikes, allowing Mongoose bike manufacturers to produce different variations of bikes for different needs.
Mongoose bikes are best known for being rugged bikes with a decent build at a reasonable price. They are suitable for withstanding harsh terrain conditions, have many bike models for specific functions, and provide excellent riding experiences.
In this article, we will be discussing the types of Mongoose bikes, what they are best used for, the best Mongoose bikes for those functions, and analyzing the features of their parts.
Let's start with how the brand is good.
Are Mongoose Bikes Good?
Mongoose bikes are generally known as every beginner's go-to choice and are suitable for more advanced riders as well (1). They are perfect for beginners and have distinctive features that make them one of the best. Let's talk about some of those features for a moment.
The Features That Make Mongoose Bikes Good
Strong Frames
Mongoose bikes are manufactured with strong frames made from steel or aluminum (depending on the model), giving the bike its durable feature. Although the frames are strong, they still give you a great light feel and weigh less than expected.
I always liked the Mongoose brand's quality of welds and lightweight aluminum frames of their mountain bike models. These models were in stores like Walmart, but compared to the other models, the Mongoose stood out as the brand that might be too good for the big box stores and perhaps belonged in a specialty bike shop instead. That was the brand's impression back in the
the early 2000s, and it still maintains high-quality frames for the respective cost.
Lightweight
Mongoose bikes (aluminum) are lightweight, thereby increasing control abilities. This lightweight advantage also makes rides uphill a lot easier without the extra weight of a hefty, often overbuilt steel frame.
Flexible
Mongoose bikes can be used by all genders, whether they are at professional levels or beginners. Many models are even capable of handling trick performance and stunts. The mountain bike models are particularly capable of dealing with the obstacles you'll find out on many trails.
Mongoose also makes models of bikes suitable for more casual riding, and you'll find models catering to men, women, children, and many of the biking experiences riders seek.
Color and Model Variations
As with functions, Mongoose bikes are available in different colors and styles. They are available in black, red, pink, navy blue, blue, silver, and other color combinations.
Braking Systems
Mongoose mountain bikes come with both front and rear handbrakes. Some also have coaster brakes included, like the mongoose bikes for kids, to further improve safety while riding. There are Mongoose bikes with liner-pull brakes that are highly responsive. Many intermediate to pro models are equipped with disc brakes rather than the v-brakes you'll see on some cheaper models. However, both types found on multiple models work well at creating near-instant stopping power for the rider.
Gear Controls
Depending on the model, the Mongoose bike may or may not have gear shifters. The shifter type will depend on the model, but the standard Shimano components are found on Mongoose, like other bikes, so you know you can trust their basic functioning.
Comfortable Ride
Mongoose bikes also have adjustable seats. These seats provide riders with enough comfort to last them on long bike rides. Still, on the topic of comfort, many Mongoose bikes come with either front fork suspension or even full suspension. Even the cheaper rear coil suspension has an adjustment nut to dial in your suspension for a more comfortable and efficient ride.
Budget-Friendly
Mongoose bikes are budget-friendly, with many budget models that cost below $300 and are worth every penny. For more price information on mongoose bikes, Click Here.
Even the higher-end models are reasonably priced for the quality of the build. Mongoose is a pretty decent brand overall.
Durability
Mongoose bikes are popular for being relatively lasting long. The parts of these bikes are also easy to replace or fix when needed, and it is an overall reliable bike. Typical replacement is required for the usual components such as:
Tires
Inner tubes
Brake pads
However, these components wear on any bike and will need replacement over time, so it's nothing out of the ordinary.
Handling
The handling of Mongoose bikes is also pretty decent. I rode an aluminum-framed Mongoose mountain bike for several years and found that it was quite responsive.
Good For Kids
Mongoose bikes are also good for kids. The bikes provide them with beginner functions like:
Detachable training wheels.
Low-height bikes for smaller kids.
Front, rear, and coaster brakes for speed control (depending on the model).
Chain guards to avoid children's injury getting tangled into the chain and gearing (or, more typically, their pant legs).
Divisions Of Mongoose Bikes and Their Functions
Mongoose bikes come in different variations to provide for the riding conditions of different users. Many riders get bikes for recreational activities, freestyling activities, off-road adventures, rough terrains, and other reasons (2).
Urban
Bikes
Mongoose urban bikes are specially made for everyday commuting or long-distance cruising purposes. Riding on pavement or gravel, asphalt or packed trail, the urban bikes are built to carry you and your gear comfortably.
BMX Bikes
Bicycle Motocross is popularly produced for freestyle performances, tricks, stunts, and racing. They can be used on rough terrains, are very light, and have great feeling frames. They were first introduced in 1975 with their cast-magnesium MotoMag wheel by BMX Products Inc, making the first Mongoose bike.
Mountain Bikes
These are very rugged bikes for your off-road mountain biking needs. The company has a variety of models, but they are basically divided into two divisions:
Budget Models
High-End Models
The budget models are found in big box stores and usually cost less than $1000. The higher-end Mongoose mountain bikes are found in local bike shops that carry their brand.
As I mentioned earlier, the Mongoose budget mountain bike models are typically underpriced, in my opinion. They are pretty decent for cheaper bikes and can easily go up against typically intermediate-considered brands with ease.
The Mongoose MTB comes with standardized component sizes and often utilizes brands like Shimano, making repairing, swapping, and upgrading parts easy.
Mongoose Bike Parts
Since I just mentioned parts, Mongoose bikes are good for their high-quality parts made from top-notch materials and last for a long time. They don't use garbage parts because they don't want a bad name, so their bikes are usually pretty decent with regard to their components.
Mongoose Bikes and What They Are Good For
| | |
| --- | --- |
| Mongoose Bikes | Specialty |
| Mongoose Dolomite Men's Fat Tire Mountain Bike | They give the best value and are among the cheapest range of fat-tire bikes. They are lightweight for a fat tire and have great responsiveness. |
| Mongoose Tyax Mountain Bikes | Excellent frame and build quality, underpriced, so you definitely get what you pay for and then some with Mongoose MTBs. |
| Mongoose Impasse Men's Mountain Bike | The Impasse is a fantastic budget MTB for beginners. Like the premium MTBs, the Impasse is well-built and more than you would expect for the price. |
| Mongoose Malus Adult Mountain Bike | The Malus is a decent fat-tire bike, well worth the price point. |
| Mongoose Title Elite BMX Race Bike | The Mongoose Title is known in the industry as a staple BMX to choose. Mongoose has been making BMX bikes for over 100 years, and they know what they are doing. This bike is proof of that experience. |
| Mongoose Men's Elroy Adventure Bike | The Elroy is a great urban riding model made by Mongoose that is excellent for commuting and cruising rides. |
| Mongoose Ledge 2.1 Men's Bike | Quick gear changes with powerful stopping speed and is lightweight. This bike also has a strong frame, with alloy rims and excellent suspension for comfort and more stable rides. |
| Mongoose Legion L20 Freestyle BMX Bike | They are suitable for all ages and are one of the best BMX freestyle bikes. Produced with high-quality materials such as a Chromoly frame. They are perfect for performing tricks, freestyle, and stunt riding. |
| Mongoose Silva Mountain Bikes | A decent quality, budget-friendly MTB. The wheels come in 26," and the frame is aluminum and well-built. |
Summary
Mongoose bikes are suitable for several functions. The bikes have mainly decent parts, score high for durability, sturdiness, and tremendous relative cost value. A great MTB brand to get you started in the world of mountain biking and even good as a kick-around bike for pro-riders, the Mongoose brand has held firm for over 100 years.
Sources
Dorion, David. "Are Mongoose Bikes Good?" LIVE STRONG, 2017, https://www.livestrong.com/article/363081-are-mongoose-bikes-good/ Accessed 13 August 2021.
Molly, Hurford. "First Look: 2016 Mongoose Mountain Bikes." Bicycling," Bicycling, 2016, https://www.bicycling.com/ Accessed 13 August 2021.
Repel, Scott. "Best BMX Bike: Boost Your Skills and Performance." THE DRIVE, 2019, https://www.thedrive.com/ Accessed 13 August 2021.
---
I've written quite a bit about Mongoose MTBs, mostly how to keep them running. Check out –
---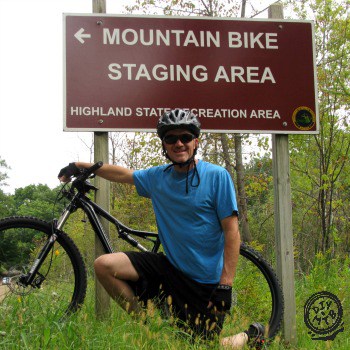 David Humphries is the creator of DIY Mountain Bike. For me a relaxing day involves riding my mountain bike to decompress after a long day. When not on my bike I can be found wrenching on it or making YouTube videos at 👉 DIY Mountain Bike Read more about David HERE.