Specialized and Trek are two big heavyweights in the biking ring. Both companies are fast approaching the half-century age and have more than enough miles on the trails to prove their worth. Trying to compare which company produces a better bike is a stretch of road that might take some time to navigate, but I'll give it a shot.
Specialized and Trek are bike manufacturers from the United States. The companies were founded in 1974 and 1975, respectively, and both are considered to be in the top ten bike companies in the world.
What makes a manufacturer better than another? Is it their community support? Is it their customer service? Is it their warranty coverage? Is it their price? As you can see, depending on your point of view, many factors affect companies standing in the public eye.
To make this a little simpler, I've decided to focus on the mountain bike models offered. I'll also share what I've learned about the company's other pros and cons, but I think the quality, selection, and relative price of the products themselves is one of the best judges of the company's characters.
Mountain Bike Models of Specialized and Trek
Trek has more models of bikes currently, but Specialized has a more narrowed focus specializing in perfecting fewer models (see what I did there?). Truthfully, it comes down to opinions most of the time. So, in the interest of making that opinion informed, and because mountain biking is the best (in my experience), I've created this comprehensive guide to the mountain bike models offered by both companies. I've compared the models and brought my information with me to share with you – so you can make your own informed decision about which of these heavyweight bike companies takes the title of Better Mountain Bike Manufacturer. Let's get this rolling.
Specialized Mountain Bike Models
Mountain Biking used to be a one-size-fits-all term. Now, it's a class of bikes as the intent for each has refined over the years.
Specialized currently offers mountain bikes in the following sub-classes:
Specialized Overview
In the current selection of MTBs that Specialized offers, I can see they are intensely focused on trail riding first and cross country second. These two aspects of the MTB world dominate the Specialized MTB lineup for 2021, as does a predominantly high amount of electric-assisted intelligent bikes. I'm still waiting for the bike that will ride itself (facepalm).
Specialized offers a wide variety of great trail and XC bikes to choose from, some rather excessive in the pricing department (there are motorbikes cheaper). Still, if you want a quality bike from a reputable name, then Specialized is a great place to start.
Trek Mountain Bike Models
Trek currently offers over 100 models/variations/configurations of mountain bikes. Their website shows a total of 121 results, but some of these are just the frames, so I put it at over 100 available configurations.
Similar to Specialized, Trek also has mountain bikes as a primary class of bikes with the following categories:
The bikes in the "downcountry" category price from $2,999 to $10,499, making them attractively affordable and yet scalable to a high-end premium ride.
Downhill Mountain Bikes

With two models, both available in 27.5 and 29-inch wheel sizes, Trek takes the prize for more selection in their MTB downhill category.

Fat Bikes

I'll say this about Trek; they are, if nothing else, inventive. The company has four available comprehensive tire models, two with front suspension. These bikes let you tear up the sand dunes or even snow with the super-wide tires.
Again, Trek takes the prize by offering a new extension to the MTB world with the fat-tire bikes. As mentioned, these allow you to go riding in many different conditions where a standard width tire has difficulty. Great if you live on the beach or frequently ride in snowy conditions, these fat bikes are a breed of their own.
Trek Vs. Specialized (Or Is It Specialized Vs. Trek?)
After a careful and somewhat tedious review of both companies, here are my conclusions of their current lineups.
Specialized has a smaller variety of MTBs to choose from than Trek. The company is putting all its cards on three types: XC, Trail, and Electric assisted. The other categories they offer in the MTB sphere have a laughable selection. Specialized is definitely trying to specialize in these three types of mountain bikes. And judging from the number of electric models, I am wondering if that's what they see in their future.
According to the Trek website, they offer 119 models of bikes within the mountain bike class. They have more models, more selection, and with the addition of their "downcountry" category, they seem to be on track to take the prize in this contest.
And The Winner Is…
After everything is said and done, if I were to say which company is better, with an eye on Mountain Biking, I'd have to say Trek is the better company in terms of product offering. They have a massive selection and seem to know what riders want. Their focus seems to be more on the rider's needs than dazzling with their remarkable new technologies, which, although grand, might be the Achilles heel of Specialized, having lost track of the rider for the glamor of technology.
Now, if the dazzle of screens and technology catches your eye, then you may want to look towards Specialized high-end e-mountain-bikes. Although somehow, they seem more like electric motorbikes to me (I'm old school and believe in pedaling by myself), I can see how on those tough rides when your thighs are burning, how a nice electric assist with shock sensors and all the trimmings might appeal to me. At the end of the day, the choice is up to you and what you want on a bike.
MTB Tools I Love and Recommend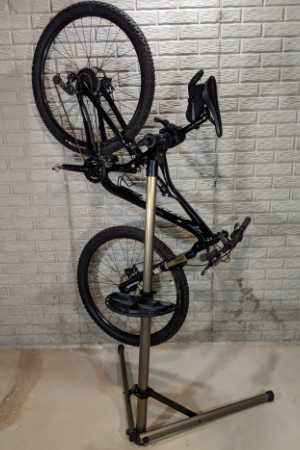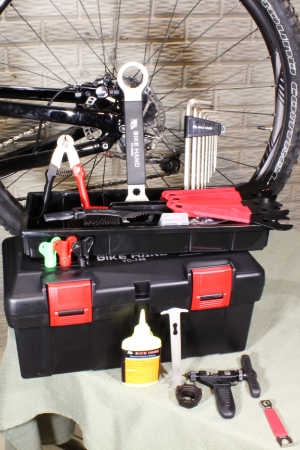 I own each of these tools and only recommend things I own and use.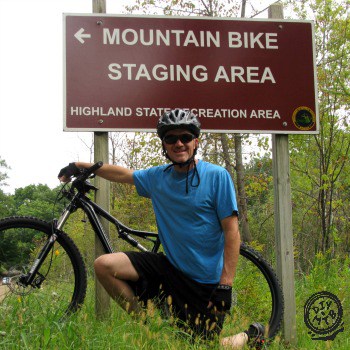 David Humphries is the creator of DIY Mountain Bike. For me a relaxing day involves riding my mountain bike to decompress after a long day. When not on my bike I can be found wrenching on it or making YouTube videos at 👉 DIY Mountain Bike Read more about David HERE.