Comparing Specialized versus Trek mountain bikes is a tricky thing to do. Both mountain bike brands already have excellent reputations among cyclists. But which is really better among the two brands?
There isn't a clear winner between the Specialized and Trek. They both provide bikes and parts at a similar price range, but you will get a bit better parts from Specialized at an entry-level. However, Trek offers a wider variety of bikes than Specialized. (1)
Specialized and Trek both have a wide range of mountain bikes every cyclist can choose from. Therefore, it is essential to know the characteristics of their bikes before deciding which brand you will purchase your mountain bike from.
Specialized Versus Trek: A Comparison Of Mountain Bikes
Specialized released its first bike in the market in the form of touring and iconic road bikes. In 1995, the brand released a range of mountain bikes named "The Full Force."
These days, Specialized is foundational brand for mountain bikes.
Pros
Famous for their vast array of mountain bikes
Caters to every rider, regardless of their level
Cons
More expensive than Trek bikes
It does not provide customization options
On the other hand, Trek is popular due to its association with Lance Armstrong, an American cyclist who won seven Tour de France titles. He won all these championships while using a Trek mountain bike.
Today, Trek is famous for its wide range of bicycles for men, women, and kids.
Pros
Offers a wide range of bikes for both beginners and professional riders
Provides customization options
Offers high-quality entry-level and high-end bikes for all types of cyclists
Cons
More expensive than other bike brands
More popular for their road bikes than their mountain bikes. (While this factor is not really a disadvantage, we are discussing Specialized versus Trek mountain bikes here, so it should be the focus.)
Telling the minor differences between various bike models can be a challenge. But if you are an experienced rider, telling the slightest differences will be easy for you. Such is especially true since high-end mountain bikes have visual design, components, and geometry differences.
The two bike brands have a wide range of mountain bikes to offer. But before we can compare these mountain bikes, let us first have a brief overview of the two brands.
Specialized Versus Trek MTB Product Range
Specialized has a wide range of mountain bikes, including trail, cross country, and BMX or dirt jump mountain bikes. One classic example of this brand's mountain bike is the Chisel Comp, which boasts itself for its affordable price yet superior performance.
On the other hand, Trek's mountain bikes include:
Hardtail
Cross-Country
Carbon
Aluminum
37.5m
Beginner
Entry-Level and;
29er Mountain bikes
The best example of a mountain bike from this brand is the Trek Procaliber 9.6 bike. This heavy-duty mountain bike lets riders experience riding a carbon race bike with IsoSpeed at a budget-friendly price.
Rear Suspension Design
The first notable thing when comparing Specialized versus Trek is the design of their rear suspension.
Specialized mountain bikes use the Future Shock rear suspension design in general. As a result, these bikes help cyclists ride over rough paths without difficulty. Additionally, the Future Shock system lets bikers have more control and stability while cycling.
Meanwhile, Trek boasts itself for its Full Floater and Active Braking Pivot rear suspension designs.
The Full Floater rear suspension system works by preventing the movement of the shock mount while you are pedaling. This design system provides bikers with more efficiency when pedaling.
On the other hand, the Active Braking Pivot rear suspension system is similar to most modern cars' braking systems. Meaning the rear suspension allows more flexibility, letting your bike's wheels skid less.
Materials Used
Most of the time, comparing Specialized versus Trek when it comes to materials used will give a similar result. The reason is that they use the same materials when manufacturing their bikes. They both use premium aluminum for their lower-end bikes and carbon fiber for high-end ones.
Customization
When it comes to customization between Specialized versus Trek, the latter has an edge compared to the other. Trek focuses on flexibility. Meaning it lets you choose the frame, fork, and other parts of your bike while customizing it.
On the other hand, Specialized offers a variety of bike types and styles. However, they do not offer any customization services.
Parts And Components
This area is where Specialized and Trek find another common ground. Both brands utilize Shimano and SRAM components for their mountain bikes. For this reason, you will have to compare bikes with similar prices if you want a fair comparison between the two. (1)
Specialized Versus Trek: Innovations
Specialized and Trek both continue to improve their mountain bikes. This way, they can always meet the increasing needs and requirements of cyclists.
Specialized boasts itself for its FSR suspension technology. Designed to isolate brake and chain loads, the FSR technology provides mountain bikers with additional control, comfort, and efficiency than other suspension platforms.
In addition, the said technology increases the contact of the MTB tires to the ground longer than other suspension systems. More contact between the tires and the ground leads to more traction. And with more traction, cyclists will be able to improve their control with their bikes regardless of what trail they are taking.
Contrary to other suspension technologies, FSR does not force bikers to sacrifice other parts of their bikes just to tune the shock for different terrain conditions. Meaning there will not be chain growth and brake squad that you will find in other suspension platforms.
The reason is that FSR has Specialized's patented four-bar linkage. With this technology, the drivetrain is independent of the suspension. (2)
Trek's Tire Series
When it comes to Specialized versus Trek, both have different innovations catered for mountain bikers.
If Specialized focuses on suspension technology, Trek focuses on tires. For this reason, the brand released several new Bontrager Team Issue tires. These tires include tech upgrades, such as redesigned tread patterns and the new TM-Grip rubber compound. As a result, these upgrades were able to deliver the best speed, traction, and durability.
Additionally, Trek is releasing a new SE Series called SE6. They also put the SE5, SE6, and XR1 series to the Trek Factoring Racing test to show bikers their benefits.
This tire series has aggressive side knobs grip and dual-blocked center tread. These factors deliver traction and confident cornering on challenging trails. On the other hand, the sturdy Core Strength casing provides cyclists with sidewall and sub-tread protection.
The SE6 tire is the most aggressive series launched by Trek. It boasts itself for its two to three center tread and side knobs. They provide MTB riders with control and reliable traction regardless of the terrain types they are taking.
Like the SE5 series, the SE6 also has a Core Strength casing with the same purpose.
If you are a professional or serious mountain biker, the XR1 tire series is an excellent choice. It has an aggressive side tread that adds confidence for cornering. In addition, the XR1 has a smooth center tread that rolls fast, making it perfect for cross-country race tires. (3)
The Best Specialized Mountain Bikes
If we want to compare Specialized versus Trek, we need to examine their mountain bikes and the features. This way, you will be able to see how the two are similar and how they differ.
That said, here are the best mountain bikes from Specialized:
This brand impressed mountain bikers with the Stumpjumper EVO, a 150mm travel 29er. The bike comes with a 160mm fork, making it one of the hardest charging trail bikes among the brand's line.
Additionally, the Stumpjumper EVO screams authority with its revised FSR suspension platform. With this nearly perfect suspension technology, the bike can travel in every terrain with ease. What is even better is that it climbs pretty well, thanks to its supporting pedaling platform and a steep seat tube angle.
Another exciting aspect of this mountain bike is that it has a highly adjustable geometry. You can easily adjust the head tube angle between 63.4 and 65.5 degrees in one-degree increments. You can even raise or lower the bottom bracket by 7mm. As a result, bikers have six settings that they can choose from depending on their preference, terrain, and riding style.
Specialized Turbo Levo Comp is an electric mountain bike that provides cyclists with excellent battery life and sleek design. Looking at Specialized versus Trek, you will see that both offer electric mountain bikes for a less tiring trail ride.
The Turbo Levo Comp has a 2020 model that stands out for its boosted battery storage of up to 700Wh. This upgrade gave the MTB a more impressive build compared to its predecessor.
Also, the bike has a modern trail geometry, output setting display, and LED charge. Among the brand's mountain bikes, this one has the lightest movement and familiar feeling, along with solid all-around performance and versatility.
Both the motor and battery cleanly integrates into the frame, making the bike stable during downhill rides. (4)
The Best Trek Mountain Bikes
Specialized versus Trek will not be complete without checking mountain bikes from the latter.
So, here are some of the best mountain bikes from Trek:
The Marlin 7, which comes in men's and women's versions, does a fantastic job on very rocky trails. Cyclists who like pedaling fast will like this bike's steep and aggressive seat and head angles. The high bottom bracket also offers excellent pedal clearance while riding on the trail.
If there is something different on Specialized versus Trek, it is that Trek has its cables internally routed. Such is something that you cannot commonly find on affordable MTBs.
The Marlin 7 also has a 2×9-speed Shimano drivetrain. That makes it different from the single-chainring feature of other mountain bikes in the market. It also provides numerous gearing options.
This bike also has the RockShox XC30 100mm coil-spring fork, something heavier than other air-spring models. Despite this feature, the Marlin 7 still does an amazing job on rocky trails. In addition to this air-spring fork is the 2.2-inch-wide Bontrager tires along the 29-inch Bontrager Connection rims.
This electric mountain bike from Trek is lightweight and XC-oriented. For this reason, it is perfect for cyclists who want a quick-moving bike that works well on a vast array of trails.
Specialized versus Trek e-mountain bikes, this one has a removable motor. In contrast, Specialized has its electric MTB's motor integrated into the frame.
The lightweight E-Caliber also has aggressive geometry. As a result, it can easily set the boundaries of the electric mountain bike category.
Moreover, the E-Caliber aims at cyclists who like biking on all types of trails. That said, it allows bikers to ride a little faster or a little farther than they would usually do without the help of electric technology.
The Bontrager Kovee XXX hoops carbon wheels are also stiff, light, and extremely durable, making the bike perfect for riding on rocky trails. You can also opt to remove the drive unit and battery out of the downtube if you need to. Apart from that, the control buttons are very minimal, so you can easily get used to them and use them.
Another good thing is that the E-Caliber was created from Trek's Supercaliber, the brand's full-suspension XR racer. It has the Fazua Evation integrated neatly in the downtube. For this reason, bikers will have three levels of pedal assist.
Apart from being lightweight, you can replace the battery of the Trek E-Caliber with a dummy battery. This replacement also doubles as a storage compartment, which will make the bike a non-electric MTB.
So, looking at the Specialized versus Trek e-mountain bike comparison, it is safe to say that the E-Caliber stands out more than the Turbo Levo Comp. (5)
---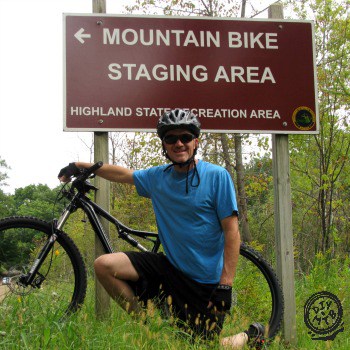 David Humphries is the creator of DIY Mountain Bike. For me a relaxing day involves riding my mountain bike to decompress after a long day. When not on my bike I can be found wrenching on it or making YouTube videos at 👉 DIY Mountain Bike Read more about David HERE.
---
Sources