Is Specialized a good bike brand? The best way to answer this question is to breakdown the factors that go into a great bike brand. Specialized has been in the industry for decades with a mission of "Made for riders, by riders." With a focus on improvement and solving bike owner problems.
Has the brand held true to its promise?
Specialized is a great brand; it has a stellar reputation for producing revolutionary bikes for various riders. The bikes come with a lifetime warranty. The company also partners with high-end bike parts manufacturers to ensure the quality of its products.
Is Specialized a Good Bike Brand?
Is the length of years a bike manufacturer is in the industry enough to consider it a good brand? While this factor may say a lot about how a brand provides products and services to its customers, it is not the only factor that makes it a good brand. Instead, you need to look at the reliability of the products it offers and whether or not the price it comes with is actually worth it.
Considering these factors, is Specialized a good bike brand?
Reputation
Specialized has been in the biking industry since 1974. Some professional cyclists who joined the World Cup, Tour De France, and the Olympics even used Specialized bikes during the race. You can also find numerous Specialized outlets around the world.
Additionally, the company continually improved its technologies for the bikes it manufactures. Considering how long it has been in the bike manufacturing industry and how it built its name and market. Specialized is a reputable manufacturer. It developed different innovations for its bikes, thus allowing them to cater to cyclists' changing needs and requirements. (source)
Reliability
You can measure the reliability of a bike based on the components installed on it. The better the bike parts are, the more reliable your bike becomes.
Regarding bike components, Specialized only uses high-end brands like Shimano and Praxis. The company also manufactures its own bike parts through 3D printing. Through 3D printing technology, Specialized can manufacture the bike parts exactly like its engineers designed them.
Moreover, Specialized bikes feature aluminum, steel, and carbon frames.
Since the company ensures that the bikes it manufactures only have high-quality parts, cyclists can ensure their reliability in various riding styles and road conditions. (source)
DIY MTB Pro Tip: Sometimes you need to compare bike brands. Check out these two articles 👉 Specialized vs Trek and Is Specialized Better Than Trek
Features And Technology
Two of the most advanced technologies developed by Specialized are the Brain and Future Shock technologies.
The Brain manages Specialized bikes' suspension systems. This way, cyclists can put their entire focus into conquering the trails without having to adjust the suspension whenever the trail condition changes. Instead, the Brain Technology will automatically adjust the suspension to ensure it matches your biking path.
On the other hand, Future Shock technology provides cyclists with a faster and smoother ride.
With the Future Shock technology, the company improved vertical frame compliance to improve a bike's power input, smoothness, and traction. This innovation also reduces fatigue to improve riders' comfort.
Pricing
One thing worth noting about Specialized bikes is that their stellar quality comes with a hefty price tag. The company invests in research to improve the quality of its bikes. Additionally, the company has to increase its prices to keep up with the high demand for the bicycles it manufactures.
Moreover, Specialized is a competitive and famous bike brand. The number of years it spent in creating and innovating bike technologies is also another factor in the high price of its products. However, the same reasons also assure that Specialized bikes come with top-notch quality.
Table description and link, price
Warranty
The bikes manufactured by Specialized are expensive. However, each bike produced by this manufacturer comes with a lifetime warranty, making your investment worth it. This warranty ensures that your bike will have stellar repair service when it acquires damage.
The lifetime warranty that Specialized offers shows that it dedicates itself to providing excellent service to its customers. It also allowed the company to have a solid customer base.
Bike Types Offered
Specialized offers a variety of bike types for a variety of customers. It has male and female-specific bikes and even kids' bikes. Its bike types include:
The company even has triathlon bikes for cyclists who join races. For this reason, Specialized can cater to a wide variety of customers, from beginners of different ages to professionals. (source)
A Look at Specialized's Bike Technologies
As mentioned, Specialized developed technologies to improve the quality of the bikes it manufactures. The company has innovations for various bike types to improve the rider's experience regardless of the road or terrain condition they are conquering.
Moreover, most of the technologies developed by Specialized are for bike frames and suspension systems. The reason is that improving these bike components can improve speed and comfort, thus providing cyclists with excellent bikes that boast extreme maneuverability and shock absorption.
To find out whether or not Specialized is a good bike brand, it is essential to look at the technologies it developed for its bikes.
Frame
Frames are one of the first things people look at on a bike. People will opt for lightweight and resilient bike frames as these are easy to maneuver. Since the frame is the backbone of every bike, it should offer exceptional strength at the lightest weight possible.
Moreover, Specialized has made a couple of innovations when it comes to its bike frames.
D'Aluisio Smartweld Technology (DSW) For Alloy Frames
The D'Aluisio Smartweld Technology is Specialized's patented engineering process. It works by improving aluminum frames' welded joints by precisely matching the welded areas. As a result, the frames' joints become stronger without any increase in the frames' weight.
Additionally, this engineering process strengthens the welded areas, reducing the likelihood of bike frames acquiring joint damage due to the constant abuse they receive. (source)
Functional Advanced Composite Technology Carbon
Functional Advanced Composite Technology is an engineering process that makes carbon frames more efficient and durable. Through the FACT process, Specialized changes the fiber layup of carbon frames, making them much stiffer than regular carbon frames.
If you are a carbon bike user, chances are you know that carbon frames do not bend due to impact. Instead, they crack, making them very difficult to repair. With Specialized's FACT engineering process, carbon frames become more resistant to impact.
For the FACT to work, the engineers at Specialized choose the individual fibers and weaves for the carbon frames. Then, they select how the carbon will wrap up on the bike frames. The wrapping pattern is unique to every frame to ensure that it will meet the riders' expectations regarding durability. (source)
Suspension System
Specialized also innovated the suspension system of its bike to improve how the wheels move whenever cyclists go through rough paths. The company aims to provide cyclists with more control and comfort regardless of whether they are on a smooth road or a rough trail. According to Specialized, its aim for innovating suspension systems is to match how cyclists ride their bikes and the road condition they are riding.
FSR Suspension Technology
Specialized developed the FSR suspension technology more than 20 years ago. According to the company, it continues to refine this innovation based on the current technologies. For this reason, cyclists can expect excellent traction through Specialized bikes equipped with an FSR suspension system.
The FSR isolates the bike's chain and breaks loads, making it more maneuverable and comfortable without sacrificing efficiency. For this reason, the chains and brakes can compress and expand while pedaling. This innovation resulted in the bike wheels having more contact with the ground every time you need to do jumps or when the bike goes over bumps on the trail.
Moreover, the increased contact between the bike wheels and the ground means more grip, so cyclists can quickly get good control of the ride after they land on the trail from uphill. (source)
Öhlins Shock Technology in the Beginning
Mountain bikes are constantly abused and stressed due to the extreme riding conditions that riders use them for. For this reason, mountain bikes need a suspension system that can take all the abuse and absorb shock and vibrations when used on rough trails. To create such a type of suspension system, Specialized understood the importance of this and pioneered bike suspension tech by partnered with Öhlins in 1967.
Currently Partnered with Fox Factory
Fox Factory is the leader in designing, developing, and manufacturing world-class mountain bike suspension.  Forks, shocks, and seatposts can be found on World Cup and Olympic MTBs.
A core part of Specialized engineering and design is around handling and suspension. Fox Factory provides a foundation for handling the biggest jumps to the tightest corners. Absorbing gnarl and keeping tires planted is what a great bike brand like Specialized continues to develop.
Final Thoughts
Is Specialized a good bike brand? We carefully examined the bikes produced by the said company and the innovations it applies to the bikes it manufactures. And after putting the said factors to the test, it is safe to conclude that Specialized is a good bike brand for entry-level and professional cyclists.
Do you have questions about bikes or looking for bike recommendations? Feel free to leave a comment in the comment section so we can interact with you!
Specialized is one of the most reputable bike brands today. The reason is that it manufactures bikes using modern technology, thus allowing it to improve the durability of its products.
Frequently Asked Questions About the Quality Of Specialized Bikes
1. How Long Do Specialized Bikes Last?
Specialized manufactures its bikes to last a lifetime. The company only uses high-end components that its engineers manufactured, while the other bike parts come from reputable brands. This way, the company ensures that the bikes it manufactures can withstand high levels of abuse.
DIY MTB Pro Tip: A good mountain bike isn't cheap. Read about how you can help it last in this article. 👉 How to Make Your MTB Last Longer
2. Are Specialized Bikes Worth It?
Specialized bikes come at a high price. However, this company's high-quality bikes are worth the investment. And considering the quality of the bike components, Specialized uses, and how these bikes perform, the high prices are indeed worth it.
3. Are Specialized Bikes Durable?
Specialized bikes are famous for their durability. Since the company uses technology to improve the quality of its bikes, cyclists can ensure that the bikes they purchase will remain reliable even when used in harsh riding conditions. (source)
---
Learning about Mountain Bike Tires could take years. Let me help you just a bit quicker with some articles.
---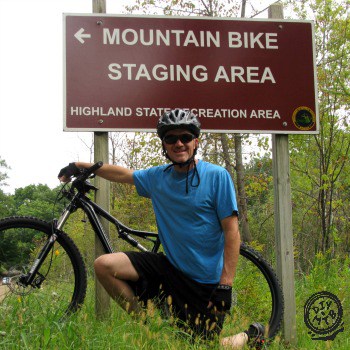 David Humphries is the creator of DIY Mountain Bike. For me a relaxing day involves riding my mountain bike to decompress after a long day. When not on my bike I can be found wrenching on it or making YouTube videos at 👉 DIY Mountain Bike Read more about David HERE.
Sources