A bigger pedal gives a mountain biker added confidence when jumping and also provides more foot placement adjustment as compared to clipless pedals. Alternately having big feet is sometimes a curse. A small MTB pedal for a bigger shoe size guy or gal can be uncomfortable.
If you're struggling with any of these tings with your MTB pedals you might be asking yourself: "Is it possible to get bigger mountain bike pedals?"
The answer? Yes! Mountain bike pedal manufactures offer all kinds of "bigger pedal" options. Heck one of the great things about mountain bikes is that the "contact points" are easy to adjust and replace to perfectly suit a rider. Contact points are the handle bar grips, seat or saddle and the pedals. Switching out any of these is simple and mountain bike pedals are no exception.
I love my OneUp Components Composite Pedals (Amazon link for prices and reviews) The big platform, aggressive shoe pins and proven durability have made these my go to pedal when riding my MTB with flats. Plus all the colors can really add some "pop" to your MTB.
Finding the Right MTB Pedals
You can find bike pedals at different bike shops or at online retailers. They should fit with most mountain bikes, but you may want to double check. In general, installation is quite easy for you to do as well. You just need to unscrew the pedals, slide the new pedals in, and tighten them up. More on that later on in this post.
Why Do MTBers Get Larger Pedals?
The primary reason to get a bigger pedal is to add confidence when riding aggressively. For the same reason you'll see metal pins in the pedal to help grip the sole of your shoe. Image going over a jump and your feet lose contact with the pedal ever so slightly. – Heck I get a bit nervous just thinking about that. Bigger pedals make it easier to find your footing.
Comfort and adjustment is the other reason, on a long ride adjusting your foot placement can reduce fatigue and a bigger pedal spreads the load. Mountain bikes tend to have larger pedals because most of them are meant for adults. In addition, mountain bikes tend to go through rougher terrain, and bigger pedals can help you get a grip on the terrain better.
---
I've written a bunch about pedals on DIY Mountain Bike.
---
Are Mountain Bike Pedals Universal?
Most bike pedals for a mountain bike are a universal 9/16″ size, but one exception is some older inexpensive American made bikes (pre-1960) might have a 1/2″ dia.
Different pedals may need different styles of wrench though. Don't worry though we'll cover that rather down in this article.
Can I Move My MTB Pedals Away from the Frame/Crank?
Some folks like their MTB pedals spread a bit farther out or they tend to rub the reel of their shoe on the crank arm when pedaling. The best solution is to get a "Pedal Exetnder" these are threaded inserts that move the pedal out-board. Below is a picture.
There are a bunch of manufactures that make extenders. The above are found on Amazon. If your interested in checking the price here's a link – PreSandy Bike Pedal Extenders
If using extenders please use a little bit of caution when landing big jumps. Extending the pedal out increases the opportunity of bending the pedal shaft.
What Size Are Mountain Bike Pedal Threads?
Mountain bike pedal threads per inch are typically 9/16" x 20. For those who don't know what a thread is in this context, it's the part of the pedal that connects the pedal to the bike. Easy enough.
Pedals are usually labeled RIGHT and LEFT. Follow the video below to correctly tighten and loosen the threads. One side is a REVERSE thread.
How to Remove and Install MTB Pedals
If you have new bike pedals, how can you remove the old ones and install them? It can seem daunting at first; you don't want the pedals to fall off or for you to install them backwards! Luckily, it's easy.
I should mention that installation instructions could vary depending on the type of pedals and bike you have. In general, you will need a hex wrench that's 8 mm or a 15 mm crescent wrench. You can also look for a pedal wrench.
For all wrenches minus the hex wrench, put the wrench on the pedal's flat part, and on the right pedal, turn it clockwise. The pedal should loosen. For the left pedal, turn the wrench counterclockwise.
For a hex wrench, slide it in the crank arm's hole, then go counterclockwise on the right pedal and vice versa.
The pedals should be removed. To put the pedals on the next bike, use the same wrenches. Make sure that the left pedal goes on the left side of the bike, and vice versa. Get yourself a rag and clean its spindle as well as the crank arm's hole. You'll then want to grease the spindle.
Line the pedal with the crank arm's hole. Using your fingers, threat it and then twist. It should go in smoothly. If there's some resistance, take it out. When it's tightened, put in the wrench in the same parts of the pedal you used to remove it. Tighten with the wrench and you're good to go. Take it on a small spin to make sure they're installed correctly.
You should be good. In the event that something feels wrong, double check. Always read the instructions of the pedals you bought in order to insure that it's a bigger fit.
Where to Get Bigger MTB Pedals
Luckily mountain bike pedals are readily available. If your a little bit intimidated with the process go to a local bike shop and they'll swap out the pedals usually in a couple minutes. (maybe they'll even do it for free if you buy the pedals from them) If you have the tools I'd recommend ordering the MTB pedals from AMAZON. f you want to get some new pedals, there are many places to go. Your local bike shop may have them, along with Amazon.
RockBros sells a fantastic pedal with great ratings in all kinds of stylish colors. They combine a nylon pedal with small steel pins along with a strong chrome-moly spindle shaft for strength. A great value while increasing your pedal size and adding some style. Here's a link to read the thousands of reviews and check pricing – ROCKBROS MTB PEDALS
If you want to go premium and ride with what the big boys use – get the ONEUP COMPONENTS COMPOSITE PEDAL. In a single word these pedals are "Awesome"
The OneUp are light, strong and endorsed by PROs. A grippy platform with replaceable pins. The main shaft bearings are built to repel mud, water and most anything an MTB rider can throw at it. The pedal is only 18.5 mm thick so your foot "feels" more connected the the spindle shaft vs feeling like your foot is raised above it.
The OneUp is a little bit more expensive, but in my opinion worth it. I actually have a set myself that I use when I'm not running SPD clipless.
Remember, the pedals are the part of the contact points on a mountain bike. Increase comfort and performance oat these spots increases the likelihood that you'll ride farther happier.
If your looking for a decent set of tools to work on you own MTB check out the GREAT value from BIKEHAND. Here's a link to Amazon with a bunch of different size tool boxes. BIKEHAND BIKE REPAIR TOOL SETS
Mountain Bike Pedal Options
· Foot Size – Need Bigger MTB Pedals
Not everyone's feet are the same. Universal pedals do fit most feet sizes. However, the key word here is most. If your feet are bigger, you may find your average pedal uncomfortable. You may push it with too much force, and find it harder to control in general.
Bigger pedals mean more control and feeling comfortable.
If you have smaller feet, Sometimes, the opposite happens. You have tiny feet and the average pedal is hard to push, or there's a little bit too much room. It happens.
· Colors – MTB Pedals to Add Style
Sometimes, you may just want to try pedals that are a different color. Perhaps the color you have you already have for your pedals doesn't work well, and you want something a little different. It does happen sometimes.
· MTB Pedal Shape – Pressure Points
Other times, it's not just the size of the bike pedal, but the shape as well. You may want pedals that are a bit flatter than what the mountain bike has. Alternatively, you may want pedals with a more curved shape, or something else entirely.
· MTB Pedal Materials – Light Weight, Heavy and Strong
If your mountain bike is cheaper, maybe you want to buy yourself pedals made from higher quality materials. Separate pedals tend to have more effort put into them, especially if your bike was bought from Walmart or another store.
With that said, always check and see what materials these pedals are made from before you purchase them.
Keep Cranking with Bigger MTB Pedals
In many cases, bigger is better, and that does apply to mountain bikes. If you are wanting a better fit for your feet, there's absolutely no shame in trying out different pedals.
Installation is easy, and all it takes it just a few minutes to put on some new pedals and get to rolling.
Finally, mountain bike pedals are available in different sizes. You don't need to have a universal size if you don't want to. Most are satisfied with the pedals that are already on the bike, but there are exceptions. If you aren't satisfied with the pedals you have, don't feel ashamed to switch them up. Part of the fun about mountain bikes is being able to customize the parks to your liking.
---
Learn more about Pedals, Handlebars and Brakes
---
---
MTB Tools I Love and Recommend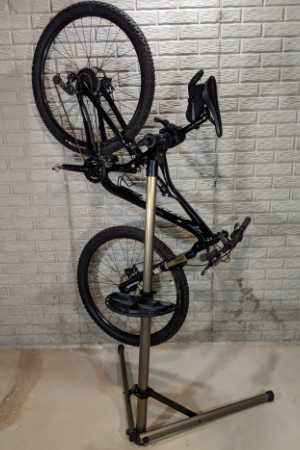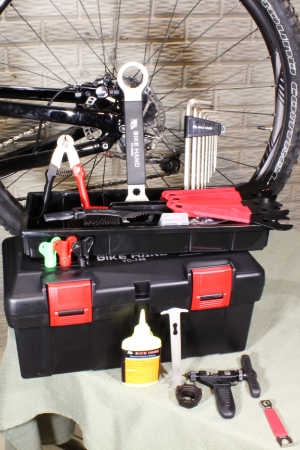 I own each of these tools and only recommend things I own and use.
---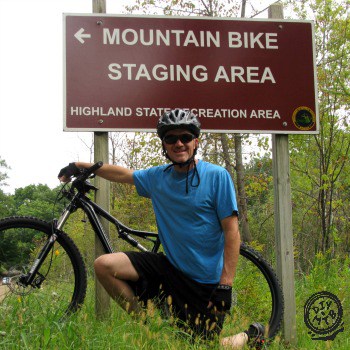 David Humphries is the creator of DIY Mountain Bike. For me a relaxing day involves riding my mountain bike to decompress after a long day. When not on my bike I can be found wrenching on it or making YouTube videos at 👉 DIY Mountain Bike Read more about David HERE.