Okay, let's get one thing straight – bicycle pedals for your mountain bike are not entirely universal. However, they do come in a standard set of sizes, so finding the right one for your bike won't be too difficult. I've collected information on 9 universal mountain bike pedals that suit each size, so stick around, and I'll show you the ones I like the most.
The most common bike pedal size is the 9/16" pedal, often referred to as the universal pedal size. This measurement refers to the diameter of the threaded portion of the pedal where it threads into the crankset's left and right arms.
There is one other size of pedal that is not what I'd call uncommon, but it's uncommon for adult bicycles over $100, and that is the ½" pedal size. Typically reserved for small children's bikes below 24" wheel size and some cheap adult and adolescent bikes.
Let's jump into the world of 9/16" pedals, as they are the most common and thus almost could be considered universal (stress the word almost, you should always double-check your bike pedal size before attempting replacement).
The Best (Semi) Universal Mountain Bike Pedals
I've compiled a bunch of my favorite "universal" (9/16") mountain bike pedals here. For ease of viewing, I've organized them by type. Take a look and don't forget to leave me a comment about which one you like the most.
Don't forget you'll need tools to remove your existing pedals and install the new ones. If you don't have a toolbox specific to your bike yet, try starting with something like the Bikehand 37pcs Bike Repair Tool Kit (links to Amazon). It's nowhere near as expensive as a Park Tool set, and it will get you started on the right path with fixing your bike with the proper tools.
Platform Pedals (Bigger is Usually Better)
Platform pedals are the quintessential bike pedal. Nearly every MTB sold comes with this form of a pedal. All the less expensive bikes have these pedals as well.
As the name suggests, the platform pedal is a simple platform where you rest and press with the ball of your foot.
The Good
Platform pedals are great because you can use them with any shoe. You could wear sandals and ride your bike (although I recommend a good mountain bike shoe instead).
The Bad
You lose any ability to add power to the upstroke of each pedaling cycle. Although most are used to this form of power generation when biking, you can pull up on the upstroke when you have clipless pedals because your feet are fixed to the pedal. Platform pedals do not hold on to the shoe, so you must maintain power on the pedal on the upstroke to avoid dislodging your foot off the pedal. It is an inefficient power loss.
My Favorites
The RaceFace product line has always been a favorite of mine for various components like pedals. However, not the lightest, the simple and rugged design is commendable on this new take on a classic style of a platform pedal.
The pedal comes in various colors and has a claimed weight of 340 grams or 0.74 pounds.
Check out even more reviews and get the latest prices on Amazon with this link – RaceFace Chester Mountain Bike Pedals
Pro MTB Tip: I've written an extensive article about jumping with flat pedals. Find it with this link – How to Jump with Flat Pedals.
These pedals are basic, lightweight, and get the job done. Coming in at 0.66lbs (302g), they aren't the lightest on the market, but they are of incredible value for the price. Usually, these come in at a really reasonable price, but you'd have to check to see what the latest deal is.
To see what others have to say about these check out this Amazon link – Rockbros Flat MTB Pedals
The three bearing machined aluminum pedals made by MZRH are similar in layout to any other flat pedal, with one striking difference – these pedals were engineered to perform. The pedal is made from a durable aluminum alloy and comes in at only 0.45 pounds or 204 grams, making them an ultralight pedal on the mass market.
What I like so much about the MZRH is that you can disassemble the pedal to clean and grease it. My bike gets punished on muddy trails and nasty weather. I highly recommend the MZRH's! Find them with this link to Amazon – MZRH Mountain Bike Pedals
Hybrid Pedals
Hybrid pedals are interesting innovations marrying clipless with platform (also called flat) pedals. On one side is a platform pedal. Spin the pedal around, and it's a clipless pedal.
The Good
Interchangeable with clipless or regular mountain bike shoes, the hybrid is a wonderful and adaptive innovation to pedal design.
Great for serious bikers that like to wear street shoes to work and also want to crank out the miles on single track trails.
The Bad
Often heavier than other types of pedals, the hybrid pedal is often thought of as bulky. The bulky excess weight comes from the extra materials required in making both platform and clipless styles combined.
My Favorites
The MZYRH is a tremendous entry-level hybrid pedal for those who want to give it a go while maintaining a solidly constructed platform pedal. The pedal weight ships at 1.3 pounds, so these are a big pair of pedals, which is why they only come in third place.
However, the money-back guarantee and low cost are two reasons why these pedals sell so well. Perhaps a bit overbuilt but durable, these are some decent pedals to get you rolling.
Fast, easy delivery from Amazon, if you've ever thought about "trying" clipless pedals out these are a great budget pedals. Link to Amazon to read more – MZYRH SPD Dual Function Pedals
If you're looking for the best pedals for commuting, read this – What are the Best Pedals for Commuting
Another winning product from Shimano, the Deore PD-T8000 hybrid pedals, is a beautiful marriage between classical pedal design and the innovation of a hybrid pedal. Weighing in at 392 grams (0.86lbs), they are a bit heavy for the apparent size and build, but they work fantastic and are built to last, so the tradeoff is minimal.
Shimano pretty much invented the clipless shoe system for mountain bikers. The PD-T8000 Pedals are reliable and functional. Find them with this link on Amazon – Shimano Deore XT PD-T8000 Pedals
My favorite of the hybrid class of pedals is the Shimano PD-EH500. Included are the Shimano SM-SH56 multi-release cleats. The pedals come in at 383 grams per pair, making them lightweight for a hybrid. The pedal also comes with a 2-year warranty from Shimano, which for a clipless/flat hybrid pedal that's going to take a beating, that's a sure sign that Shimano knows they've engineered a great pedal.
You can't go wrong with these pedals. Thousands of reviews and a bullet proof design. See if you can even find a negative review. Link to Amazon – Shimano PD-EH500 Pedals
I often get asked about bigger pedals, so I wrote about it. Check out this article – Can I Get Bigger Pedals for My MTB?
Off-Road Clipless Pedals
I know plenty of riders who use road clipless pedals on their MTB. However, a new generation of off-road clipless pedals has caught my attention for riding. The design intends to do away with the issues road clipless pedal systems face when dealing with mud or other common mountain biking scenarios.
Off-road clipless use a two-bolt system referred to as an SPD system for the cleat attachment. (source)
The Good
I'm a big fan of clipless pedals, and I'll tell you why – peddling efficiency. You don't realize how much power you lose when you aren't able to pull upwards on the upstroke of the pedaling cycle. Once you go clipless, you aren't likely to want to go back.
The clipless pedal really makes you feel in more control of the bike because you are better connected to it. In addition, the added stability adds confidence to your ride that a flat pedal just cannot match.
The Bad
When you crash, it can be a bit challenging to land without tangling up in your bike if you can't unclip in time.
The first time I rode clipless, I didn't set my release tension, and it was challenging to unclip the first few times until I got the hang of it. I did fall over once, in all honesty, but it was while trying to dismount from a zero momentum standpoint while clipped in. My wife had a good laugh, thank goodness I was on the lawn and not the driveway.
Despite the initial discomfort of getting used to clipping in and out, the added efficiency makes it all worthwhile.
Find out how to make your MTB more comfortable for the road with this article – 11 Ways to Make a Mountain Bike More Comfortable for the Road
My Favorites
The economical line of Shimano clipless includes the PDM520 clipless pedals. These pedals are rugged and have an open design to easily shed mud and dirt picked up on your ride. The pedal comes with cleats included and weighs in at 380 grams or 0.837 pounds.
If you're interested check out the competitive pricing for a NAME BRAND pedal on Amazon – Shimano PDM520 Clipless SPD Pedals
Pro Tip: Clean clipless pedals often. It would be unsafe to use muddy, rusty pedals when simple cleaning will ensure they function.
At first glance, these pedals might be considered a hybrid. However, that would be incorrect. Although the pedal has a flat design, the protruding clipless system evident on both sides of the pedal would claim the pedal is pure clipless with extra contact area for improved efficiency.
The only reason why these pedals did not make the number one spot for me was weight. The weight is 469g (1.03 lbs) per pair. That's a might heavy for a clipless or even a hybrid. So, although this pedal wins for me in every other way, the weight is what drops it out of first place.
If the thought of having extra support under your shoe is enticing these are for you. Shimano XTR PD-M9120 SPD Pedals – Link to Amazon
The Shimano line again takes my top pick with the Deore XT PD-M8100 clipless SPD pedal. The large platform makes for an excellent shoe to pedal contact, a significant improvement over many other clipless pedals.
In addition, an adjustable entry and release tension allow you to customize the feel of clipping in and out to suit your riding, making this one of the best customizable SPD pedals around. And at only 340 grams (0.749 lbs) per pair, these clipless are decent, durable, and lightweight. I highly recommend these pedals check the prices on Amazon with this link – Shimano Deore XT PD-M8100 Pedals
MTB Tools I Love and Recommend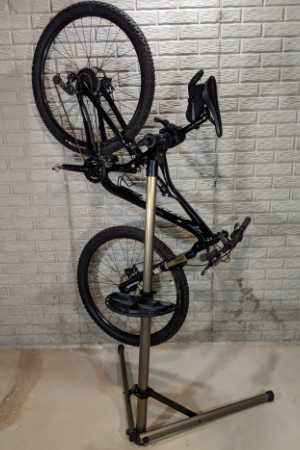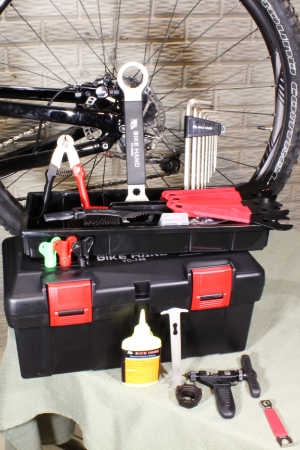 I own each of these tools and only recommend things I own and use.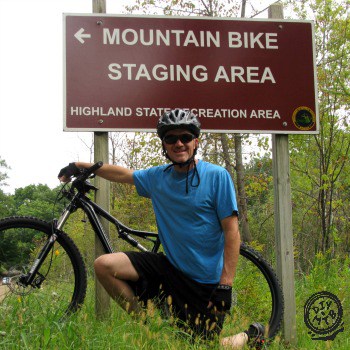 David Humphries is the creator of DIY Mountain Bike. For me a relaxing day involves riding my mountain bike to decompress after a long day. When not on my bike I can be found wrenching on it or making YouTube videos at 👉 DIY Mountain Bike Read more about David HERE.