It was very important to me that my new house was within commuting distance to my favorite destinations. As I looked at my old commuter, in desperate need of upgrades, I asked myself, "What are the best mountain bike pedals for commuting?"
After some consideration, the answer seemed rather simple. The best mountain bike pedals for commuting are Shimano PD-A530 SPD Dual Platform Bike Pedal.
About The Pedals:
These pedals are classified as one of Shimano's most versatile pedals on the market. One side is an SPD clipless pedal that allows a commuter to be more efficient, riding faster while using less energy, while the other side of the pedal is a flat, slightly concave surface allowing a commuter to ride more casually in street shoes. The pedals and cleats generally run from about $40-70 for a pair, and are less than a pound. They use a steal spindle and a sealed cartridge.
Why Dual-Platform?
According to USA Today, biking to work has increased 60% in the last decade.1 I think that this increase in commuting is largely due to the impressive increase in cycling technology. Technology isn't just about creating elaborate equipment; it's about building equipment that is specific for every type of cyclist.
Dual-platform pedals are perfect for a rider who isn't committed to either clips-in shoes or flat shoes. Flat pedals allow a commuter to easily jump on and off of the bike for shorter commutes such as a 2 mile grocery store jaunt. These pedals allow you ride with whatever shoes you are already wearing.
---
Learn more about Pedals, Handlebars and Brakes
---
Another place to find these pedals is AMAZON (link to product) Shimano PD-A530 SPD Dual Platform Bike PedalIn the product listing you can read about all the questions and +1,000 reviews.
Clipless pedals, on the other hand, allow commuters to take on longer rides with ease. Ten miles to and from work becomes much easier when increasing your efficiency by approximately 40% with clipless pedals. This allows commuters to ride faster by putting more power into the pedals with less energy. The clipless pedal, however requires specific shoes that use the two hole system. Technology has made these shoes not only accessible, but fashionable as well.
Purchase your Cleats:
When you purchase your Shimano PD-A530 SPD Dual Platform Bike Pedal they will most likely come with Shimano SPD cleats. Please keep in mind that the cleats will come with the pedals and not with the shoes. If you purchase your pedals used online and they do not come with cleats you will need to purchase cleats separately. Don't be the person who contacts the shoe company for cleats.
Finding Compatible Shoes:
The correct shoes for your Shimano SPD cleats will use a two-hole system. When looking at the bottom of the shoe it will have two holes for bolts just under where the ball of the foot would lie. You will be able to screw the cleat directly into the bottom of the shoe. You will have a few options as to what angle you place the cleat or how far forward or backwards you place it. The correct position is the one that feels most comfortable to you. You should not feel twisted or forced at all when clipped in.
Finding the Best Shoes
There are a lot of shoes that utilize the two-hole system. There is the regular mountain bike shoe and the commuter shoe. If you already ride mountain bikes with clipless pedals then you can use the same shoes for mountain biking as you can for commuting with dual-platform pedals. If you don't already have mountain shoes or you just want to look cool all day in the office, walking around the grocery store, or wherever else your commute takes you, here are some commuter shoe options.
In my personal opinion, Giro makes the best cycling shoes on the market. I have always loved the way that their shoes fit my feet and their commuter shoes are no different. The company also offers a 60 day try it out policy so that you can ride with the shoe before committing to it 100%.
The Giro Petra VR is a commuter shoe for women that looks like a casual tennis shoe, clips into pedals, but functions and flexes like a light hiking shoe. On the men's side Giro makes the Republic LX Reflective Cycling shoe. This shoe actually looks like a men's semi-casual dress shoe, but secretly features the toe-hole system in the bottom. Giro makes all kinds of designs of shoes to fit every person's taste in style.
If you are looking for a different brand, lots of other companies make shoes for commuting as well. Shimano, Bontrager, DZR Shoes, and Truk Pro are just a few other companies that make commuter shoes.
Where to Buy:
The best place to buy these shoes is in a bike shop. Not only will the employees be able to help you pick out the perfect shoe, but you will be able to try on a variety of options. While not all bike shops will carry a large variety of commuter shoes, most shops will be willing to order a specific pair for you. If your local bike shop is not a distributor of the brand that you want or you don't live close to a bike shop then you can still purchase from an online cycling retailer.
Competitive Cyclist is one of the largest online cycling retailers in the world. Not only do they have an extensive inventory of gear, but they also offer experts who you can speak to on the phone, and have all of your questions answered directly. Finally, they have a 30 day used policy so that you can try out your shoes once they arrive in the mail without obligation.
Questions?
So now that you have read this article you are all ready to purchase, install, and use the Shimano PD-A530 SPD Dual Platform Bike Pedal, right? I'm sure you have a lot of questions. Good thing for you, we have tried to anticipate them.
Before You Buy:
You're considering buying these pedals, the first questions you might ask yourself is, 'Do I have to purchase two pedals or do they come as a set? ' When you purchase these pedals you will get a left and right pedal and cleats to go with them.
New to Cleats:
The pedals came in the mail, but you are new to riding a bike with cleats, and you're a bit nervous about commuting with clipless pedals. You want to practice clipping in, but aren't ready for a full ride clipped in. Can you ride with cleats on the platform side of the pedal?
Yes, the pedals are concave which allows the cleat to sit in a groove. The metal in the cleat may make contact slippery, but still possible. This allows you to unclip very early before a stop sign and still pedal on the platform side before stopping.
After you become more confident in your clipless pedals you want to stay clipped in longer but you just can't seem to find a comfortable position and you wonder, 'Do these pedals have 'float?' Float means that while the front of your foot is locked into position by the cleat, your heel can move slightly back and forth in the rear. Yes, all SPD cleats have float. This allows you to move slightly to realign your ankles, knees, and hips while riding.
Perfecting Your Ride:
You think that your pedals might actually be too loose. You don't think there should be this much float. Can you tighten and loosen the pedals? Yes, all it takes is a 2.5 mm Allen key.
Now that you are comfortable in the clipless pedals you want to know if you'll be able to clip in smoothly at stop signs and stop lights. What side of the pedal naturally spins to the top? The pedal will generally sit at an angle so that you can easily only spin it a half of a revolution to the side that you want to ride with.
Versatility:
You've been riding on these pedals for so long that they feel like they are a part of you. Unfortunately, it's time to retire the old commuter. While you're a mountain biker at heart you are considering giving the cyclocross or road thing a try and you want to take your beloved pedals with you. What type of bikes can I put these pedals on? I love mountain bikes so I highly recommend that, but if you want to expand your horizons these pedals will work on any bike.
You switched your pedals over to your road bike and your friend showed you some really cool new road shoes that he got. Can you use these pedals with road shoes? No, you cannot. You need mountain bike shoes because those use a two-hole system. It's better for commuting anyways.
Why Commute?
If all of this just seems really complex and you are starting to ask yourself, "Why commute anyways?" The answer is simple, and I think you'll find the process to be as well.
When I was in college, I remember watching people commute on their bikes to campus. I always thought it was so cool and efficient. I would waste time trying to find a parking space and they were already inside claiming the best seat in class.
Now, I know that commuting isn't just cool; it's actually the responsible thing to do. Every time you clip in or step on your pedals, you are saving the environment from one more car on the road. As someone who lives in Salt Lake City and is a victim of inversion, I personally appreciate the elimination of population. Not only that, but for shorter trips, you will actually save time!
Finally, it's great exercise. Talk about killing two birds with one stone. If you exercise on the way to work, work is no longer your excuse for not being able to exercise.
The world is changing in the favor of bikes. Bike lanes are springing up, bike paths are more common, and some companies even offer incentives for riding to work.
If these aren't reasons enough to begin commuting, just think of how much easier it will be with the best mountain bike pedal for commuting. So go out, thread your pedals, and ride your bike.
MTB Tools I Love and Recommend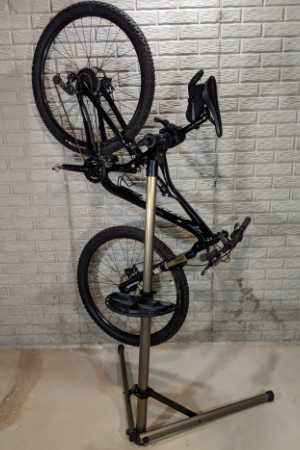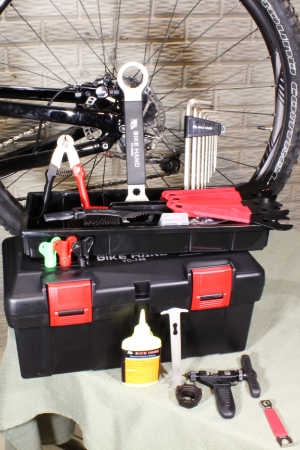 I own each of these tools and only recommend things I own and use.
Hannah Finchamp is a professional mountain biker for the Orange Seal Pro Team. When she isn't riding her own bike she is coaching others to reach their goals as a Certified USA Cycling Coach and Certified Athletic Trainer. To learn more about the author please visit www.hannahfinchamp.com and follow Hannah on Instagram https://www.instagram.com/hannah_finchamp/?hl=en
Sources:
Copeland, Larry. "Biking to Work Increases 60% in Past Decade."USA Today, Gannett Satellite Information Network, 9 May 2014, www.usatoday.com/story/news/nation/2014/05/08/bike-commuting-popularity-grows/8846311/.