Do a side-by-side comparison of BMX and mountain bike handlebars. You will instantly see the vast size difference between them. BMX handlebars are higher and broader than the other. If you seek to increase your mountain bike's reach, you may think that installing BMX handlebars on it is a good idea.
You can put BMX handlebars on a mountain bike, but it is not recommended. BMX handlebars significantly change the geometry and handling of a mountain bike. BMX handlebars are heavier, narrow and taller, which negatively affect your riding position, comfort and safety.
But manufacturers did not create BMX mountain bikes to fit the components and geometry of mountain bikes. Considering this fact, can you swap out a mountain bike's handlebars with BMX?
Key Takeaways
This article will discuss the following:
Whether or not you can install BMX handlebars to your MTB
The pros and cons of replacing your mountain bike handlebars with BMX.
How to fit BMX handlebars to a mountain bike
Suppose you plan to modify your mountain bike by installing BMX handlebars. In that case, we will discuss the factors you must consider before doing so. This way, you can weigh the pros and cons of your planned bike project.
Can You Put BMX Handlebars on a Mountain Bike?
The handlebars significantly affect how you ride and maneuver your mountain bike. This component affects your:
riding style
comfort
safety
For this reason, it is safe to say that the handlebars can make or break your ride.
So, considering their benefits and disadvantages before installing BMX handlebars on your mountain bike is crucial.
Are BMX Handlebars Suitable On A Mountain Bike?
BMX and mountain bike handlebars are different in more ways than one. However, the book Extreme Biking states that the primary difference is that the latter is flat and straight, while the other is raised.
Despite the difference, you can install BMX handlebars on your mountain bike. However, I will not recommend that you do so. The reason is that replacing your mountain bike handlebars with BMX will only improve its style.
Apart from making your bike look better, this trick does not benefit how your bike works. The downsides can even outweigh this project's benefits to your bike.
For one, BMX handlebars are a lot heavier than mountain bike handlebars. So, installing them on your MTB will significantly increase the bike's weight.
According to an independent study by Jeremy Grooves, an increase in a bike's weight increases drag. Meaning the weight BMX handlebars adds to a mountain bike decreases its speed. The additional weight can make your MTB more challenging to maneuver, especially during ascends.
The added height and weight BMX handlebars will contribute to your mountain bike can make riding uncomfortable. You will also need to change your riding position and familiarize yourself with the new feel of your MTB.
Considering all these factors, I don't think the aesthetic look of BMX handlebars on a mountain bike is worth all the downsides.
---
Learn more about Pedals, Handlebars and Brakes
---
Mountain Bike Cables Are Too Short For BMX Handlebars
Another critical factor to consider when replacing mountain bike handlebars with BMX handlebars is the cable length. A BMX's stem is larger than that of a mountain bike. For this reason, the cables on your MTB will be too short for BMX handlebars.
For comparison, the Union Cycliste Internationale, the worldwide cycling governing body, states that BMX handlebars can have a maximum rise of 30.5 cm. On the other hand, mountain bike handlebars tend only to have a rise of 4 cm.
So, if you plan on replacing your mountain bike handlebars, you must replace your cable with a longer one. This way, the wire will reach its connection points to your new and more oversized handlebars.
The Pros And Cons Of Replacing MTB Handlebars With BMX
The Pros
While BMX handlebars are not ideal for mountain bikes, they still offer several benefits.
Stronger Handlebars
Apart from an improved appearance, the primary benefit you can get by replacing your MTB handlebar with BMX is extra strength. Manufacturers created BMX handlebars so they could withstand a lot of abuse. For this reason, installing them on a mountain bike will increase its strength and stability.
Added Height
As mentioned, BMX handlebars can have a maximum rise of 30.5 cm, much higher than MTB handlebars. The elevation that BMX handlebars contribute to the small frame of mountain bikes is ideal for people who seek an aggressive riding position. By changing your riding position to a more aggressive one, you can perform various tricks you do not usually perform using your MTB.
The Cons
BMX handlebars are not created to fit mountain bikes. If you plan to install these handlebars on your mountain bike, you must expect disadvantages.
A significant change in the mountain bike's geometry
A mountain bike allows you to tackle rough and steep trails comfortably. The saddle and handlebar height ratio contributes to this comfortable ride. But once you replace your MTB's handlebars with BMX, you will lose this proportionate ratio, as the handlebar height change does not reflect on the rest of the bike.
This change in geometry will cause you to pedal your mountain bike with your back positioned vertically rather than at an angle. As a result, your sit bones will suffer from stress.
In addition, a study about bicycle geometry and handling noted that geometry is essential in how a cyclist balances and leans their bike. Therefore, changing your mountain bike's geometry may make it challenging to balance, especially when taking sharp turns.
The handlebars will be too close to your chest.
Tall BMX handlebars leave your seat position too low. For this reason, the handlebars will be too close to your chest.
The low saddle height causes the handlebars to be too close to your chest. It will also cause your handlebars to hit your chest during jumps and drops. Such can result in a painful injury, especially if your drop is aggressive.
Poor pedaling output
A mountain bike's standard geometry allows you to pull the handlebars up whenever you need a boost to your pedaling output. But once you install BMX handlebars to your mountain bike, you need to sit far below them, leaving you with no way to pull them up. As a result, your pedaling output and efficiency will decrease.
Increased bike weight
As mentioned, installing BMX handlebars on a mountain bike increases its overall weight.
Mountain bikes are created to be lightweight. The lighter an MTB is, the better it performs in rough terrains and steep trails.
However, increasing the weight of your mountain bike by installing BMX handlebars will negatively impact its performance. The extra weight will even make pedaling your mountain bike hard and uncomfortable.
---
More Ways to Stay Safe On Your MTB
---
How To Safely Install BMX Handlebars To A Mountain Bike
Now that you know the advantages and disadvantages of installing BMX handlebars on MTBs, you can decide whether or not you want it. If you do, below are some tips to minimize the disadvantages:
Get handlebars that fit.
BMX handlebars are created for BMX alone. However, this does not mean you will not find one that will fit your mountain bike. So, when purchasing BMX handlebars, get the one that fits perfectly on your mountain bike stem.
This way, you can ensure that your handlebars firmly mount while functioning correctly.
Choose low BMX handlebars.
BMX handlebars have varying rises. Look for one with a smaller rise so that you will not be too far below the handlebars once you ride your bike. Reducing your handlebars' height can mitigate the risks they can cause once you use your MTB.
Ask for a professional's help.
If you are unsure what BMX handlebars size to go for, ask a professional's help throughout your bike's modification. A professional mechanic can help you choose your handlebars' height and rise. They can also install them for you to ensure they fit correctly on your MTB.
MTB Tools I Love and Recommend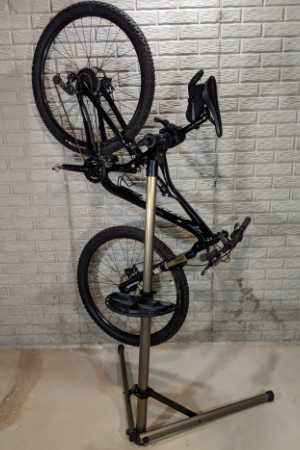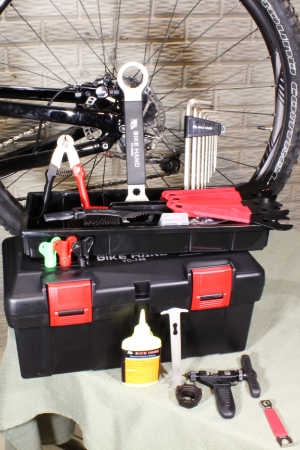 I own each of these tools and only recommend things I own and use.
Final Thoughts
BMX and MTB handlebars may have the same function but they are two very different bike components. The latter is lightweight and low, while the former is heavy and much larger.
To sum it up, you can put BMX handlebars on your MTB. However, the significant difference between the two may not make this modification comfortable and safe.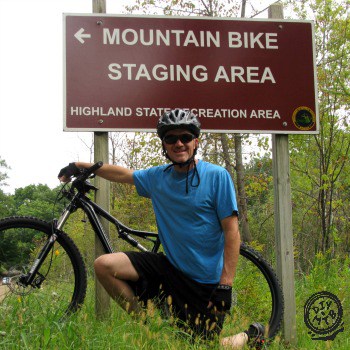 David Humphries is the creator of DIY Mountain Bike. For me a relaxing day involves riding my mountain bike to decompress after a long day. When not on my bike I can be found wrenching on it or making YouTube videos at 👉 DIY Mountain Bike Read more about David HERE.
Sources