Mountain biking, like many things in life, can make you wonder about the actual price. I mean, I've asked "Is mountain biking expensive?" to one friend and got a flat, "No" as the response. But ask his wife, and the answer is quite different.
Mountain biking is expensive, and it is not expensive. It depends on your point of view (the definition of expensive according to your wallet) and how many things you buy that you may not necessarily need.
To clarify the costs of mountain biking, I'm going to lend a hand with over 30 years of experience with MTBs. I'll let you know what you need and what you really don't, and I'll break down those basic costs for you so you can ride into this knowing what you're in for before you purchase. Let's get this rolling, shall we?
Is Mountain Biking Expensive? Let's See What You REALLY Need
Okay, so if someone tried to tell you that mountain biking is expensive, that's because they spent way too much money on things that they didn't need. Let me give you some examples.
Brand new, top-of-the-line Trek or Specialized MTB price range: up to about $12,000, but if you go with an e-bike MTB, you can push that upwards of $17,000. So, do you NEED a bike that expensive?
On the flip side, you can go to Walmart and pick up a Schwinn full suspension for $329. You can get a hardtail even cheaper.
What do we really need? That's the question that must be asked and answered here. So, let's break this down, shall we?
What You NEED to Go MTBing:
A Mountain Bike
A Helmet
Some would even argue the latter. For safety, I won't argue a simple helmet. Even a stick in the side of the head can kill you if you fall onto it while riding, so don't debate the helmet.
Let's take this a step further, and add a few things to our purchase and find out where we land.
Cheap MTB Setup Vs. Expensive MTB Setup
Cheap Mountain Bike Setup
Mountain Bike –YUEBM Mountain Bike – 26-inch wheel, front suspension, 21-speed, steel frame, front disc brakes, rear rim brakes

Price: less than $300, but find the latest HERE
Retailer: AMAZON check out this link YUEBM Mountain Bike

Helmet – Bell Reflex

Price: Under $15 but check out the latest price HERE
Retailer: Amazon
Assuming you already have clothing and shoes, then that's all you need. The rest is just dressing and not technically required. Heck, I suppose, technically, you could ride naked with no helmet, in which case you would only need the bike (and a good lawyer because they'll lock you up for it in most places).
The Bottom Line: You can get started mountain biking for Under $175, not including tax. Buy a bike used at a second-hand store, and the price drops even more, potentially that is.
Expensive Mountain Bike Setup
For this setup, we're going to make a few assumptions. First, bells and whistles are great, and money is no object. However, we're going to forego the electric-powered mountain bikes because that's where I consider things to get exorbitant. We're talking about if mountain biking is expensive, not if AI-assisted, powered, electric mountain bike riding expensive (of course it is!).
Second, we're going to assume full suspension and some extra things you wouldn't buy unless you had money to burn, but that comes in handy in reality. These items may not technically be required, but most of us serious riders will buy them and likely use them somewhat regularly.
To clarify, no gold-plated or power-assisted mountain bike stuff here, but if it's practical, then the money is not a concern. You'll see what I mean. Let's jump in.
This setup is by no means the most expensive. The bike is what I consider to be a mid-higher end bike. It's not a $10k+ bike, obviously, but it's decent with suitable components and is a great MTB, so that's my reasoning there. The rest of the accessories and the pedal upgrade are personal preferences. Still, I wanted to show a modest yet considerably more expensive yet reasonable mountain bike purchase setup regarding accessories chosen.
The total for this setup is $4872. And again, this is actually somewhat conservative. If we get into body armor, more upgrades, or even look at one of the $10k – $20k top-of-the-line mountain bike models and the top-of-the-line accessories, you could easily spend $30k on a mountain bike setup.
Have you thought about building an MTB? I broke down all the costs in this article: Build a Mountain Bike vs Buy. If you decide to build your dream bike get this MTB Build Checklist.
The Hidden Costs Of Mountain Biking
There are other potential costs to mountain biking. Let's take a look at eight potential fees that you might not have thought of but may be a reality for you and your mountain biking endeavors.
Insurance – If you like your bike, you may want to have it insured. According to Bloomberg, a study done in the Canadian city of Montreal found that half of the active cyclists have had a bike stolen, and only 2.4 % are recovered. Now, I've been to Montreal, and I can tell you that it doesn't look much different from any city in the United States. Nicer than some, in fact.
The long and short of it is that if you spent over a thousand dollars on your bike, it's a wise idea to have it insured. It's that one time you leave the garage door open, and someone rides away with your bike that you'll wish you'd had it insured.
Park Fees – Depending on what kind of trails you like to ride, you might have to consider funding a savings jar to pay for the park entry fees. Some are only a few dollars, but some parks charge up to around $10 or more per person per day. And if you drive your car there, there may even be vehicle entry fees. So be prepared to dish out a little in the name of paying for bike trail maintenance. It isn't a bad thing if we keep the trails working for all of us.
Tools – If you're anything like me, you will want to make adjustments to your own bike. Whether it's tuning a new derailleur or adjusting your brakes after a hard ride, having the tools you need to fix your bike might be something you need to set some (or a lot) of money aside. You can get a pretty decent little starter tool kit that works with most MTBs from Amazon at a fairly reasonable price. Check out the latest price here.
Bike Stand – Part and parcel of repairing your bike is the ability to hold it off the ground in order to effect those repairs most efficiently. Enter the bike stand. You can grab a high-end stand or a decent stand like the Bikehand stand I use for relatively little money.
Vehicle Bike Rack – Remember when I said you might have to pay to enter a park, and you might need to drive there, right? So, how do you intend to bring the bike – in the car? If you have a really nice bike, you might not want to disassemble it before and after each ride, even if it is just removing and reinstalling the front wheel. It can be greasy, dirty, and a lot more work than just lifting the bike onto a bike rack on the back of the car. You're looking at anywhere from a few hundred to a couple thousand for a specialty roof rack. Depending on the vehicle and the fit you want, a vehicle bike rack price can vary widely.
Clothing – Again, something of more of a preference, some people like to look the part, and thus spend money on clothing suited to the task at hand. If you're getting biking shorts, shirts, socks, gloves, and other similar items, it can cost a pretty penny for the top new name brand fashions, even in the mountain bike world.
Upgrades – Once you've got the mountain biking bug biting at your heels, you're not likely to sit idle while new and exciting parts come to market. I am a big fan of upgrading my bikes and have done so for years; whether it's a new handlebar or seat post-installation, I've always got a new bike upgrade in mind, much to the chagrin of my wallet.
Maintenance – If it's one thing I hate, it's blowing an inner tube on the trail or a brake line. Either way, things break, and accidents happen. Remember, the more expensive your bike's components; the more expensive they are to replace. Consider the usual's: brake fluid if using hydraulic brakes, cables if using a cable, brake pads, tires, inner tubes, all of these things are typical to go on a mountain bike, whether over time or due to accident. Oh, and don't forget the rear derailleur – notorious for getting themselves smashed.
Pro Tip: Maintaining your bike IS going to save you some major cash. I put together a maintenance guide in this article: The Ultimate Mountain Bike Maintenance Guide
As you can see, there are potentially quite a few expenses that may or may not become a part of your mountain biking reality. It all depends on your budget and willingness to sacrifice some of the niceties for the sake of the experience.
MTB Tools I Love and Recommend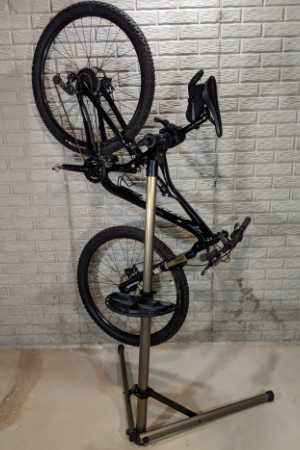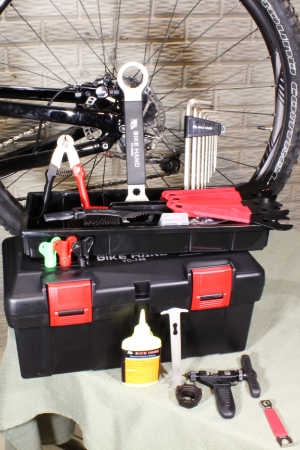 I own each of these tools and only recommend things I own and use.
---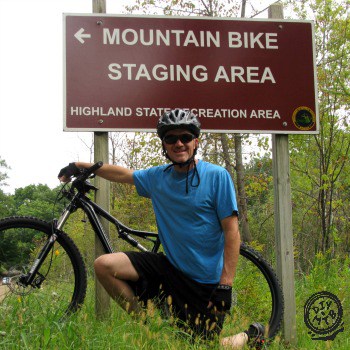 David Humphries is the creator of DIY Mountain Bike. For me a relaxing day involves riding my mountain bike to decompress after a long day. When not on my bike I can be found wrenching on it or making YouTube videos at 👉 DIY Mountain Bike Read more about David HERE.