Having ridden my share of electric bikes over the years, I can confidently say the Joystar 20″ Chopper Style Electric Bike stands out as a great option for a preteen.
It is more than just a bike; it's an experience tailored for young adventurers. If you're looking for a bike with style that will also help your child keep up with you on a ride – consider the Electric Joystar Chopper. As a parent, you want the best for your child.
Let's dive into why this might be the perfect fit for your young rider.
As someone who's been on countless rides, I can't stress enough the importance of a bike that grows with a child. The Joystar 20″ Electric Bike Chopper Style is precisely that – a blend of style, substance, and safety tailored for young adventurers aged 9 to 11.
Parents, if you're seeking a reliable and stylish ride for your child, let me walk you through why the Joystar might be your top pick.
Discover the ride every young adventurer is raving about. Click now to see why the Joystar Chopper eBike is a game-changer on Amazon! Shortcut link 👉 Joystar Chopper eBike
Key Features of the Joystar Electric Chopper Bike
Beyond its iridescent paint that radiates youthful energy, the Joystar boasts a 250W rear hub motor and a 36V, 7Ah removable battery. This combination ensures up to 22 miles of pedal-assisted exploration, with a top speed of 17mph. It's not just about speed; it's about the freedom and confidence it instills in young riders.
| | |
| --- | --- |
| Feature | Description |
| Design | Chopper style with iridescent paint options, including "oil slick" and black |
| Motor | 250W rear hub motor |
| Battery | 36V, 7Ah removable rechargeable battery |
| Range | Up to 20 miles per charge (I rode 8 miles and I weight 160 lbs.) |
| Top Speed | 17mph |
| Riding Modes | 3-modes: Throttle, pedal assist, and normal bike mode |
| Tires | 20-inch diameter, 3-inch wide puncture-resistant fat tires |
| Frame | Durable steel cruiser frame |
| Brakes | Mechanical disc brakes on both front and rear |
| Hub | Aluminum alloy hub |
| Weight Capacity | Supports up to 250 pounds |
| Comfort Features | Comfortable upright riding position with a backrest |
| Additional Features | Mirrors, wide swept-back handlebar, and a simple control pad |
| Target Age Group | Designed for kids aged 9 to 11 years old |
| Customer Feedback | Praised for its smooth ride, unique design, and robust build. Some concerns about tire and battery |
Stand Out Features and Technology
Versatility is at the heart of the Joystar. With throttle, pedal assist, and normal bike mode, it adapts to the rider's mood and environment. The 3-inch wide puncture-resistant fat tires not only enhance its chopper style but also provide exceptional grip, ensuring safety on varying terrains.
Performance and Comfort of the Joystar
The Joystar promises a smooth ride, thanks to its front suspension and wide tires. Its steel cruiser frame ensures durability without compromising on style. And for those longer rides? The comfortable upright riding position, combined with a backrest, ensures your child rides in comfort.
My Shorts Video of the Joystar
Before we delve deeper into the details, we've got something special for you. We've captured the Joystar Chopper eBike in action, showcasing its standout features and performance. Check out the video below to witness this young adventurer's dream ride come to life.
Build Quality and Design
Durability meets design with the Joystar. Its carbon steel frame and aluminum alloy hub are built to last, supporting up to 250 pounds. The chopper design, complemented by its unique color options like the eye-catching "oil slick", ensures your child stands out in the best way possible.
What Other People Are Saying About It
The Joystar has garnered praise for its smooth ride, unique design, and robust build. However, like any product, it has its critics, with some pointing out tire and battery life concerns.
Summary of Three Reviews
Reviewer 1, gave 5 stars: The reviewer, after a long search, found the Joystar e-bike on Amazon and was pleasantly surprised by its early arrival. The bike's design is eye-catching, offering a smooth ride reminiscent of a chopper. However, it arrived 60% assembled, contrary to the advertised 85%, and had some loose parts. The included manual lacked specific details. Initial concerns about the company's location in China were alleviated by Joystar's exceptional customer service, which was prompt and efficient in addressing issues.
Reviewer 2, gave 5 stars: Purchased for a 10-year-old, the Joystar bike was an instant hit, though the reviewer noted the motorcycle-like twist grip throttle could be a potential concern for kids. The daughter found the bike exhilarating, prompting daily ride requests. The black bike was customized with flower decals. Despite no prior reviews and a warped front brake rotor, the company's swift customer service response ensured a positive experience.
Reviewer 3, gave 4 stars: The bike is generally good, but the reviewer pointed out that the battery only lasted 12 miles on a full charge. The tires were soft and prone to punctures, leading the reviewer to add an extra inner tube for protection. Suggestions for improvement included harder tires, the addition of a horn, and a more durable battery.
See More Reviews on Amazon with this Shortcut link 👉Joystar Chopper Style Electric Bike
Assembling the Joystar Chopper
The Joystar Chopper eBike arrives with a straightforward instruction sheet, making the assembly process a breeze. While the package includes tools, I opted for my own for added convenience.
Even while documenting each step on video, I managed to assemble the bike in just 40 minutes. For the average person, you're looking at a setup time of under 20 minutes. A word of advice: pay special attention to the front brakes during installation and ensure all nuts and bolts are securely tightened.
MTB Tools I Love and Recommend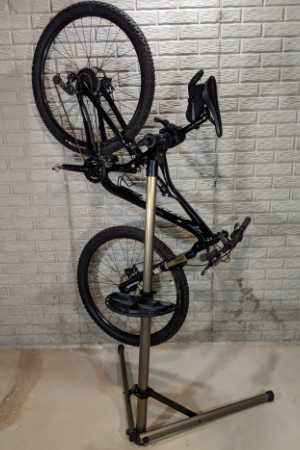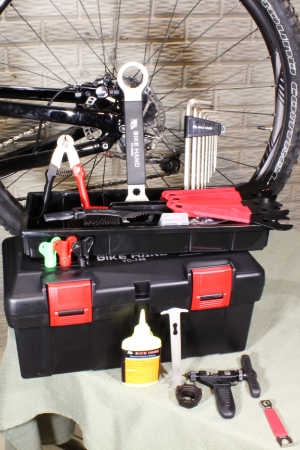 I own each of these tools and only recommend things I own and use.
Joystar Brand and Support
Joystar isn't just about bikes; it's about building experiences. Known for its quality and exceptional customer service, they ensure that every ride is memorable. Here's the company website to read more. 👉 Joystar Bikes
One More Cruise with the Joystar Electric Chopper
In the world of e-bikes, the Joystar 20″ Chopper Style eBike is a breath of fresh air for young riders. It's not just a bike; it's an experience, a statement, and a testament to freedom on two wheels. Parents, if you're looking to invest in a bike that your child will cherish, the Joystar is a worthy contender.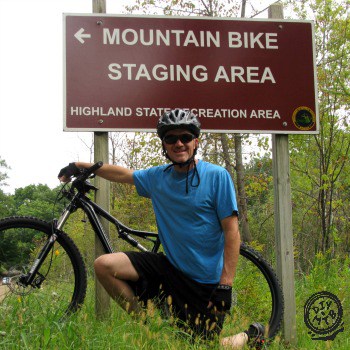 David Humphries is the creator of DIY Mountain Bike. For me a relaxing day involves riding my mountain bike to decompress after a long day. When not on my bike I can be found wrenching on it or making YouTube videos at 👉 DIY Mountain Bike Read more about David HERE.