Are Ibis bikes good? You have probably encountered this brand name if you are a mountain biker. The company is famous for its high-quality mountain bikes, so it is not surprising that many bikers want to know if these bikes are worth purchasing.
Ibis bikes are good bikes. The company produces two bike categories: full-suspension and hardtail mountain bikes. The bikes are comfortable to ride regardless of how smooth or rough the road you are cycling on is.
There is no denying that Ibis is a good mountain bike brand. However, what makes the mountain bikes from this brand better than the others?
Does Ibis Make Good Bikes?
Ibis has a massive following for the quality of its bikes, particularly its mountain bikes. It also has an avid following of MTB riders who attest to the greatness of the brand's mountain bikes.
That said, are Ibis bikes good? According to Ibis bike users, their mountain bikes exceeded their expectations.
If you are a fan of all-mountain and enduro bikes, Ibis can offer you just what you are looking for in an MTB. According to one user, their Ibis bike geometry was perfect. The company's customer service is efficient in guiding customers with their queries.
One of the most notable features of Ibis Mountain bikes is that they can provide riders with extreme comfort regardless of the road condition. You can ride them fast, from the smoothest to the bumpiest trails. Even better, the quality of these bikes is an assurance that they will not break when you are cycling on technical trails.
Another Ibis bike user says that the brand's products feature delicate and sturdy frames. The primary material that the company uses for its frames is carbon, resulting in lightweight yet durable bikes. The bikes' DW-link suspension system is also very efficient, offering the exceptional capability to give riders a fun and exciting ride. (source)
What Makes Ibis Bikes Good?
Ibis is a modern company that integrates the latest technologies into its creations. For this reason, it comes as no surprise that its products are all top-of-the-line.
Ibis Bikes Technologies
Moron, the company's very own tubing, has its unique qualities. The middle and end parts of the bike are not equal in weight, with the end part being a little heavier. These efforts made Ibi's bikes lightweight and comfortable to ride.
Bike Categories
Popular bike brands usually offer different types of bikes, such as road bikes, MTBs, hardtail, and hybrid bikes. In contrast, Ibis does not provide a particular bike range. Instead, it provides two major bike categories:
hardtail mountain bikes
full-suspension mountain bikes
For this reason, Ibis can focus on improving its bikes further.
Quality Over Quantity
Ibis is a brand that focuses on quality over quantity. For this reason, its bike lineup is composed of four series with seven models offered. These mountain bikes are all available in different builds.
For this reason, you can find a mountain bike that fits your capabilities and riding power.
Since Ibis focuses on the quality of its bikes, you can ensure that all the bikes that it offers will provide nothing but the best. (source)
Where Are Ibis Bikes Made?
The Ibis Cycles is located in northern California. It is the company behind the popular mountain bikes Ripley, Mojo, and Ripmo. The company had its humble beginnings in 1981 in a garage owned by its founder Scot Nicol.
Unfortunately, the company went bankrupt after 20 months. It returned in 2005 at the 2005 Interbike tradeshow. During that time, Bontrager Cycles and Santa Cruz Bicycles' former co-owner Hand Heim partnered with Scot Nicol and his team to relaunch Ibis.
Moreover, the majority of Ibis carbon frames come from Asian countries. For instance, most of its carbon frames come from China. In 2018, it started producing bikes with frames from the US.
The Development of Ibis Mountain Bikes
Ibis mountain bikes look discreet, smooth, and sophisticated. But apart from their distinct look, these mountain bikes also developed throughout the years.
The ride quality of the bikes is exceptional. They are famous for their DW-link suspension system, which the company's engineers created along with Dave Weagle. This suspension system works effectively on rough and technical trails.
That said, the technology used by Ibis Cycles developed as the company became significant and widespread. (source)
Is Ibis Mojo 4 A Good Bike?
The Ibis Mojo 4 is a fun and durable bike made for mountain bike enthusiasts and professionals. As mountain bikes evolved, Ibis also integrated the best technologies into its mountain bikes.
One of the company's best creations is the Ibis Mojo 4.
This mountain bike has five build kits:
| | |
| --- | --- |
| Shimano Deore | Delivers top-notch performance through elite MTB technologies |
| SRAM GX Eagle | The most popular drivetrain for mountain bikes |
| SRAM XX1 | SRAM's lightest weight and most expensive halo drivetrain |
| Shimano SLX | A mid-range mountain bike group with features intended for most mountain bikers |
| Shimano XT | The Shimano XT is one of the best mountain bike drivetrains that feature 12-speed gearing and market-leading performance. |
Despite the differences in the mountain bike's build kits, their frames are the same. The front and rear triangles consist of a carbon fiber material, making the bike lightweight and easy to maneuver.
In addition, the Mojo 4 offers 140mm of front travel and 130mm of rear travel, thanks to the efficient DW link system. The bike looks clean and sophisticated, thanks to the internal cable routing.
That said, the Ibis Mojo is a high-quality bike that can meet the expectations of every mountain biker out there. (source)
Will Ibis Make an Aluminum Ripley?
In early 2021, Ibis Cycles released its new Ripley AF, where AF stands for "aluminum frame." h
According to Ibis Cycles, "The Ripley AF is our beloved, category-defying, short-travel, singletrack-scorching Ripley — rendered in aluminum, with more aggressive geometry. All the sizzle and pop of the carbon Ripley, now available as a complete bike at a wallet-friendly, sub $3000."
Despite having an aluminum frame, Ibis kept Ripley AF's carbon 29″ wheels, 130mm front and 120mm rear-wheel travel. Ibis also slackened the angle of the head tube by an entire degree. As a result, the Ripley AF's wheelbase is 10mm longer than its carbon Ripley predecessor.
On the other hand, the seat is angled 76 degrees, allowing the rider to put their full power directly on the pedals. The DW-link system also delivers power with ease. (source)
Is Ibis Mojo 4 An Enduro Bike?
The Ibis Mojo 4 is an all-mountain bike. It is perfect for the people who love squeezing into tight paths when mountain biking. The reason is that this mountain bike has a set of tires that are only 2.6 inches wide.
If you are an all-mountain bike enthusiast, the Ibis Mojo mountain bike will work exceptionally well. Even better, it is available in four sizes with shortened seat tubes and lower standover heights, which provides the bike with longer dropper posts.
Moreover, all-mountain bikes are becoming extremely capable today, thanks to the continuous advancement of technology. Many trail bikes now have more descending power than before, making them feel a bit different from the classic trail bikes.
Fortunately, the Ibis Mojo 4 did not step away from the classic feel. Still, it now has an updated geometry to increase rider comfort.
The Pros and Cons of Ibis Mojo 4 Mountain Bike
| | |
| --- | --- |
| Pros | Cons |
| The wheels are 27.5 inches in height | There are inconsistencies in the Shimano brakes' bite points. (source) |
| Fast, efficient, and can provide your needs whenever you are mountain biking | |
| Mojo 4 is the most capable mountain bike from the Mojo series. | |
Wrapping Things Up
Ibis Cycles produces high-quality mountain bikes. Since its humble beginnings in 1981, it has come a long way and is now producing top-notch mountain bikes. Its products offer excellent performance while giving the riders the comfort they need for every ride.
In addition, Ibis bikes use the latest technologies. For instance, the DW link suspension system allows Ibis Mountain bikes to work very well on rough trails. s
For instance, the Mojo 4 is one of Ibis's most popular mountain bikes. It offers five build kits, ensuring that every mountain biker will get a suitable model.
Needless to say, Ibis bikes can exceed the expectations of its users.
MTB Tools I Love and Recommend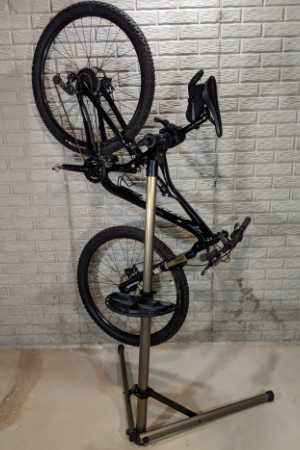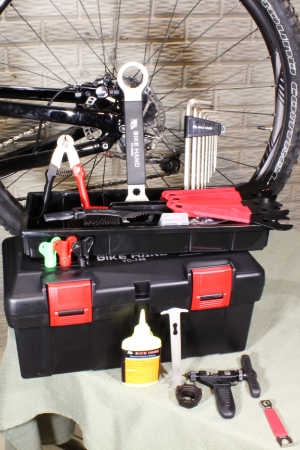 I own each of these tools and only recommend things I own and use.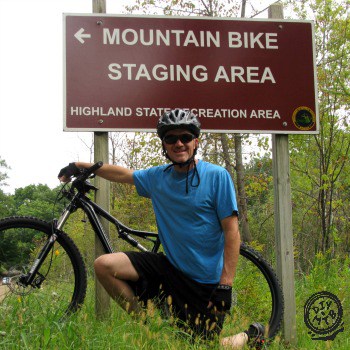 David Humphries is the creator of DIY Mountain Bike. For me a relaxing day involves riding my mountain bike to decompress after a long day. When not on my bike I can be found wrenching on it or making YouTube videos at 👉 DIY Mountain Bike Read more about David HERE.
Sources