Raleigh bikes are one of the most recognizable bicycles in the world, and their popularity has been growing for decades. It is due to the evolution of bikes from simple machines to complex machines that can do everything from keeping you upright to providing a full-body workout. But do they live up to their reputation? Are Raleigh bikes good? Let's find out.
Raleigh bikes are known for their quality and durability, which makes them excellent bicycles for casual new riders and kids. However, Raleigh bikes aren't lightweight, which is not the best choice for competitive racing, serious mountain bikers or commuting.
But before anything else, let's first define what Raleigh bikes are.
What Are Raleigh Bikes?
Raleigh Bikes are among the most famous bicycle brands in the world. Raleigh Bikes have been manufactured since 1885 and were made in Nottingham, England.
Raleigh bikes are one of the most widespread brands in the world. They make bicycles for kids, teens, and adults. The company has been in the business of making bikes for over a century. They are renowned for producing quality, if not basic, cycles that last. Accell Group NV now owns the company's name, and they have branches across Europe.
The company currently makes several types of bicycles, including:
Mountain bikes
Road bikes
Cruisers
Raleigh also manufactures mountain bike parts, such as forks and handlebars.
When it comes to Raleigh Bikes, I've got you covered. Check out these articles:
What Are the Pros of Using Raleigh Bikes?
Raleigh bikes are low-maintenance, high-quality, and affordable.
1. Raleigh Bikes Are Easy to Maintain
The bike's components, including the brakes and gears, are easily accessible and straightforward to change. It allows you to keep your ride in good working order without taking it into a shop where you have to pay someone else to do it for you.
Their bikes are known for their durability and long-lasting nature, which is why many consider them to be good-quality bikes. (source below)
DIY Mountain Bike Pro Tip: Do you want your bike to last? Let me help with a complete guide to maintaining your bike. Check out this article. 👉 The Complete Guide to Bike Maintenance
2. Raleigh Bikes Are High-Quality
Raleigh bikes are rigid, built to last, and can take a beating. It is why they are so heavy—they don't need to be as light as some other brands because they must withstand all kinds of wear and tear.
Raleigh bikes contain high-quality parts that will last for many years. These include heat-treated alloy steel wheels made to make them more robust than other materials used on similar bikes.
Many of their bikes also come equipped with disc brakes, allowing you to stop faster when riding through any terrain than you could with cheaper brakes. Furthermore, you don't have to worry about having your tires slide out from under you when braking hard on a slippery surface like gravel or dirt roads.
They also feature rigid steel frames built to withstand the abuse, so they can withstand rough roads without breaking or wearing down quickly. They are unlike aluminum frames that break down due to bending, often brought about by heavy loads carried around them all day long during trips.
3. Raleigh Bikes Have Many Varieties
The first thing you need to know about Raleigh Bikes is that they offer a wide range of bike models, so there is something for everyone. (source below)
You'll find it with Raleigh if you want something lightweight and easy to maneuver. If you want something with seemingly more power and speed, there is something for everyone.
Raleigh bikes are available in a wide range of different models, and they suit the various needs of their users.
Whether you're looking for an urban bike to ride around town or a mountain bike to take on rough terrain, Raleigh has something that will fit your needs.
Raleigh has also recently started producing electric bikes, ideal for people who want to get around quickly but don't want to be stuck pedaling all the time.
4. Raleigh Bikes Are Affordable
Raleigh bikes are also very affordable, which makes them the perfect choice for any rider looking to get more out of their ride.
The affordability of Raleigh bikes means entry-level riders often buy them. Riders who want to get started in the sport but don't want to spend much money on a bike they may not use very often. However, this doesn't mean that Raleigh bikes aren't good enough for more experienced cyclists.
DIY MTB Guide: Bikes can range in price from around a 100 bucks into multiple thousands – it's crazy! Check out what some of the best picks are in this article. 👉 Best Affordable Bike for the Money
The company offers an introductory model called the Raleigh Rush that retails for $578. This model features a lightweight aluminum frame with Shimano components and disc brakes. It also has 26-inch wheels with tires that can handle rough terrain without any problems. (source below)
Another popular option from this company is the Raleigh Cadent 1 Urban Fitness Bike which retails for only $449. This bike features an alloy frame with a carbon fork. These components add strength and comfort while riding on uneven surfaces such as cobblestone streets or dirt roads without worrying about damaging your bike (or your body) too much. (source below)
5. Raleigh Bikes Have a Quick-Release Function
Raleigh bikes have a quick-release function in some seat posts. It lets you remove your seat without disassembling anything else on your bike. It is beneficial if you want to change seats or add a child seat attachment to your bike without taking it into a shop for repairs or adjustments.
The quick-release function also makes it easier to store your bike when it isn't in use. The wheels are easy to remove and reinstall, so they won't get damaged while stored away.
What Are the Cons of Using Raleigh Bikes?
1. Raleigh Bikes Are Heavy
The first disadvantage of a Raleigh bike is its weight. The frame of this bike is steel, which means it's cumbersome. It can make it uncomfortable to ride over long distances and difficult to store in small spaces. (source below)
Raleigh bikes are bigger than most other bikes on the market today, making it harder for people who want one but don't have room for it in their home or car.
Read more about how much bikes weigh in this article: How Much Do Mountain Bikes Weight?
2. Raleigh Bikes Often Have Wide Handlebars
The problem with Raleigh handlebars is that they are often quite broad for smaller riders. You may find it difficult to control your movements while riding.
It may not be an issue if you don't plan to do off-roading or stunts with your bike. But if you want to ride aggressively, this issue may make it difficult for you to enjoy the full potential of your bike's performance capabilities.
What Are Raleigh Bikes Known For?
Raleigh is known for their sturdy and well-made bikes, which come in many different styles and sizes. They became a world leader in the industry, producing upwards of 100,000 cycles annually in the 1920s. (source)
Raleigh bikes are also known for their reliability and ease of use. They have many bikes, including mountain, road, cruisers, hybrid, and more. They also produce an extensive line of accessories such as helmets and bike locks to help you protect your bike while riding it or storing it at home.
Raleigh bikes are known for bikes like:
Burners
Choppers
Grifters
Vektars
Raleigh Burner Bikes
Raleigh Burner bikes are known for their smooth ride and easy handling. Their steel frames, alloy components, and front suspension make for a comfortable ride that is also responsive and fun.
The Burner comes in various models, from the Sports model, which is the most basic, to the Sport DLX, which is the top-of-the-line model and includes fenders, a rack, lights, and more.
Raleigh Choppers
Raleigh Choppers are suitable for kids. They are intended to be lightweight, so your kid can handle them easily, but they are pretty heavy. The parts' design is simple, which makes them easy to assemble and maintain. The Raleigh Grifter is also an excellent bike for your little one, as it has a sturdy frame and wide tires, which help to keep them upright even on rough terrain. (source)
Raleigh Vektar
One of the cool things I like about the Vektar is the technology built into the bike. This bike lets you see how fast and far you rode. It also enables you to know the length of your journey. All this with the mere touch of a button. Pretty exciting stuff to include on your ride. (source below)
Although this may seem like a standard feature on today's bikes, it was revolutionary at the time when there were no health and safety laws in place to protect cyclists from themselves.
Are Raleigh Bikes Good?
Raleigh bikes are suitable for casual riders. They are known for their comfort and durability, but they're not the lightest or fastest bikes on the market. That's why Raleigh bikes are great for casual riders who don't want to spend much money on their bike.
Raleigh bikes are suitable for commuting. You can get a bike with fenders, front and rear lights, and a lock that will make your commute safer, easier, and more enjoyable.
They have an aluminum frame that makes them lightweight but strong enough to withstand the abuse of city riding.
Want to read more about my favorite Raleigh models? Read three Raleigh bike model reviews here.
Is Raleigh Good for Biking?
Raleigh bikes are excellent for biking because they are strong and durable. They have a steel frame, which is a solid material. The steel helps to keep the bike sturdy and able to withstand bumps on the road.
Raleigh bikes also have wheels that are 26 inches in diameter, which lets you ride over many different types of terrain without getting stuck or slowing down too much.
What Happened to Raleigh Bikes?
Raleigh Bikes suffered from various buyouts and financial issues that saw most of the manufacturing shift overseas to Taiwan and Vietnam. (source)
Raleigh ceased frame production in the UK in 1999, and the final UK-assembled bikes rolled out of the factory in 2002. (source below)
Since then, Raleigh has continued to produce bicycles for sale in Europe and worldwide, but its business model has shifted away from complete bike production. They work with partners to produce their bikes using their designs and technology.
The Raleigh brand was sold to Accell Group, a European company that owns a wide range of bike brands throughout Europe.
Accell Group announced the sale on December 4 of last year. The company acquired the BikesDirect franchise in 2016. The Raleigh brand will continue to operate independently under its current management team with no plans for changes or restructuring. (source)
What Brand of Bicycles Is Best?
Raleigh bikes' designs are sleek and modern while maintaining the classic style that makes them look like they've been around since the beginning. No matter what kind, style, or type of mountain bike you want or where you plan on riding, Raleigh has something that will suit your needs perfectly on a budget.
Some models also feature an internal gear hub that allows you to shift gears without concern for dirt or debris caught in the gear hub.
Raleigh Product Groups to Check Out
Raleigh Product Groups to Check Out
Image Credits – Raleigh
Some also come with puncture-resistant tires. These tires help prevent flats and make it easier for you to get around town without worrying about getting stuck on the side of the road with no way to fix your flat tire.
However, there are other great bicycle brands out there like: (source)
Cannondale
Kona
Cervelo
Orbea
Bianchi
One More Crank on the Pedals
Raleigh bikes are one of the most popular brands of bicycles in the world. Raleigh bikes are great if you want something that is affordable and has wide varieties. They can be cumbersome compared to other brands. Heavy materials make them harder to ride when going uphill or over long distances, especially if you're not used to riding one yet. So, suppose you plan to start biking or upgrade your biking experiences. In that case, you can always trust Raleigh to give you premium quality bikes.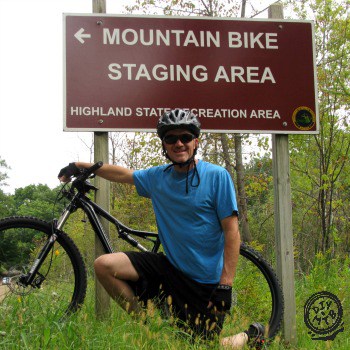 David Humphries is the creator of DIY Mountain Bike. For me a relaxing day involves riding my mountain bike to decompress after a long day. When not on my bike I can be found wrenching on it or making YouTube videos at 👉 DIY Mountain Bike Read more about David HERE.
Sources